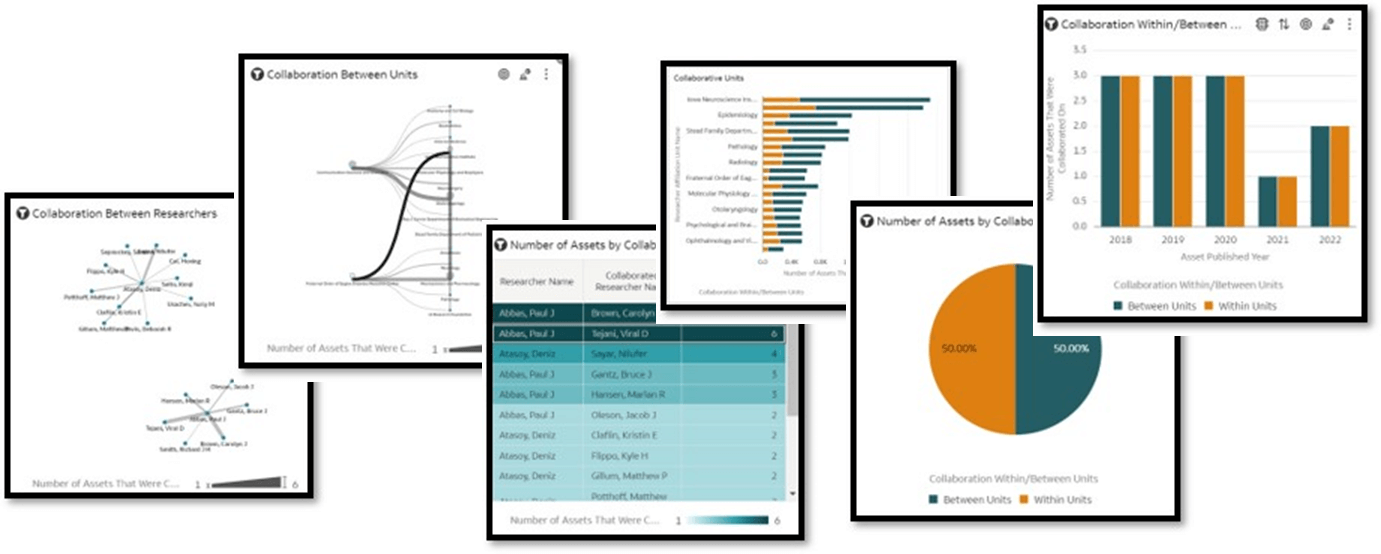 Today more than ever, research institutions are focused on expanding collaborative research, both within and outside of the institution. External collaborations can help institutions gain access to more resources and increase global visibility, while inter-departmental collaborations can optimize deployment of their internal staff, resources and funds – a priority when budgets are finite.    
Recent research points to an increasing focus on interdisciplinary collaborations. Yet finding these opportunities is challenging. Disciplines are often siloed, limiting researchers' view into work going on in other areas of their institutions. Research offices could spark more internal collaborations if it was easier to collect and analyze data that could identify potential interdisciplinary matches among researchers.  
That challenge was the genesis of a new feature in the Esploro research information management solution from Ex Libris, part of Clarivate, integrated library system. The Internal Collaborations Dashboard displays collaboration networks grouped by research units or by individual researchers, making it easy to identify trends in interdisciplinary work or discover gaps where collaboration can be strengthened. Accurate and timely data from Esploro makes it possible to compare the collaborations of researchers and academic units and confidently recommend future joint efforts. 
Esploro showcases comprehensive scholarly information across all academic disciplines, faculty work and additional research-related data like grants and institutional resources. The Internal Collaborations Dashboard is part of the Esploro Research Analytics Interface which enables in-depth insights for advancing the institution. Institutions can use it to view out-of-the-box reports and dashboards or create their own with a flexible and rich interface. The reports and dashboards can be shared across the institution with various stakeholders such as department heads, the Research Administration Office and others.  
The Internal Collaborations Dashboard is available now and will be enhanced throughout the year. For example, through an integration with InCites, benchmarking metrics will be added to the Esploro analytics data, making it even easier to discover collaborations and better understand their impact. Later, an External Collaborations Dashboard will be available, highlighting existing collaborations between institutions and allowing administrators to identify future collaboration opportunities, including in disciplines that are often overlooked.  
Learn more about Esploro and the Internal Collaborations Dashboard.