JOIN OUR CAMPUSM COFFEE BREAK SESSIONS
One of ExLibris' greatest assets is its user community, we have been working to create more options to allow you to play an active role and collaborate. At the end of the day, it's about you.
In the spirit of sharing, we have created a monthly campusM Coffee Break session to allow you to learn more about the latest news surrounding campusM, alongside tutorials, how-to's and Q&As. We will also be highlighting the enhancements in the upcoming release. The sessions will align with the week of the campusM release, so you get first views on our brand NEW product enhancements. The session will last no longer the 20 minutes – just enough time to grab a beverage of choice and to learn something new about campusM. Please note that we will be hosting 2 sessions for each campusM Coffee Breaks to suit all regions needs.
MEET YOUR REGIONAL ACCOUNT MANAGERS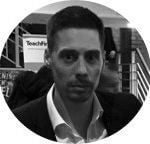 James Holden-Storey
Account Manager EMEA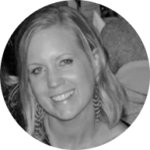 Erin Pryor
Account Manager APAC
Jeff Abbott
Account Manager NA
MIAMI DADE COLLEGE
"In less than a year the campusM mobile application has quickly become an essential tool for Miami Dade College students to manage their college life."
Ewie Marais – Director Enterprise Applications
KINGSTON UNIVERSITY
"Having Ex Libris solutions allows us to perform well, and in a way that is seamless with the rest of the University" – Helen Woolfries, Kingston University London
LANCASTER UNIVERSITY
"The statistical probability of an undergraduate applicant who has used the App making Lancaster their firm choice versus the average conversion rate from offer to firm acceptance in 2014/15 rose by 14%." – Alison Mullen, Head of Academic Standards and Quality
OUR NUMBERS SO FAR
A GROWING COMMUNITY
Have questions? Get in touch
Ex Libris Ltd.
3 Dorset Rise, 5th floor
London, EC4Y 8EN
United Kingdom
Email: emeainfo@exlibrisgroup.com 
[fts_twitter twitter_name=@_campusM_ tweets_count=1 cover_photo=no stats_bar=no show_retweets=no show_replies=no]
Copyright. Ex Libris Ltd.