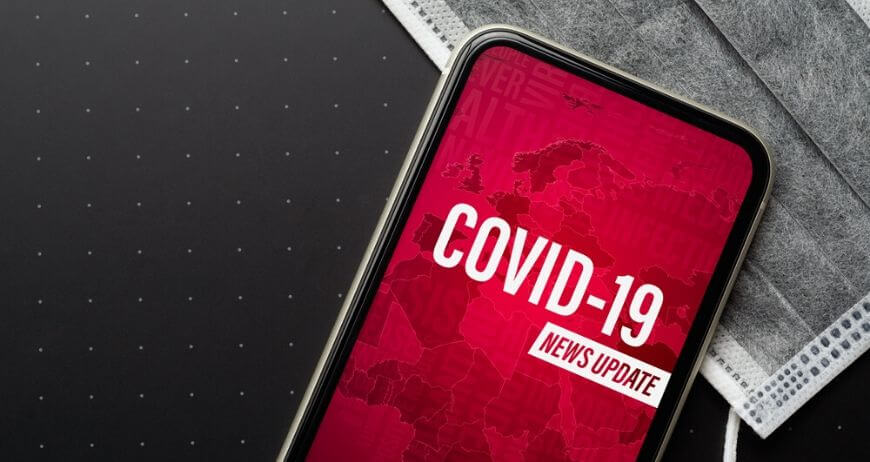 Sarah Richardson, Group Editor, Research Professional News
As COVID-19 continues to claim thousands of lives in countries around the world, researchers and their universities are stepping up efforts to help tackle the immediate and longer-term effects of the pandemic.
The last week has also seen a continued rise in pressure for articles and data on the pandemic to be made immediately available to everyone.
Science ministers and representatives from 122 countries expressed "unanimous support" for a global pact on open research at a high-level meeting of the UN's science agency, Research Professional News has learned. The United Nations Educational, Scientific and Cultural Organization (UNESCO) had been pushing for the pact, in part due to the ongoing COVID-19 pandemic, culminating in the 30 March meeting.
Meanwhile, the European Commission has joined senior science advisers from 15 countries around the world in calling for academic publishers to make all articles and data related to Covid-19 immediately available to everyone.
So far, however, attempts to persuade publishers to free up content to help researchers, students and academic staff during the coronavirus pandemic are having mixed success, according to UK higher education IT company Jisc.
Here are the latest developments on universities' and funders' response to coronavirus around the world, as reported on the Research Professional News service over the past week.
United States
University groups in the United States have said a $2 trillion stimulus package approved for dealing with COVID-19 does not go far enough to support higher education, putting at risk research efforts for tackling the pandemic.
Europe
Academic leaders have urged the European Commission to prioritize research when it changes its proposal for the EU's 2021-27 budget to provide support for the recovery from the COVID-19 pandemic. Academics, acting independently and as official advisers, have also called on EU governments to come together to tackle the pandemic.
This week, the Commission put forward a proposal that governments of EU member states be given the option to spend all remaining regional cohesion funding for 2020 on the COVID-19 pandemic. A Commission spokesperson told Research Professional News the announcement applies to €50-60 billion of unallocated funds.
With COVID-19 rampant in Europe, universities are adjusting to the new normal of working remotely but already they are looking ahead at potentially long-lasting damage to academic budgets and mobility.
In Germany, a demand to cancel the upcoming summer term in Germany due to the COVID-19 crisis has met with resistance from several higher education organizations, including the German Rectors' Conference.
United Kingdom
In the UK, health secretary Matt Hancock has said hospitals should use spare laboratory space to test self-isolating National Health Service staff for coronavirus, so they can go back to work sooner if found negative, but some scientists are not sure labs are ready. The Francis Crick Institute and University College London Hospitals have teamed up to develop a COVID-19 testing service for NHS staff and patients.
Former science minister Chris Skidmore wrote exclusively for Research Professional News, saying that the coronavirus pandemic highlights the need to take investment in R&D seriously. In another exclusive opinion piece, the head of the Science Media Centre, Fiona Fox, said the crisis shows scientists have learned to communicate with the public.
The country's largest public funder of research, UK Research and Innovation, has issued an open call for research and innovation ideas to address the pandemic. It has also launched a web portal for streamlined grant applications.
There have also been calls for epidemic modellers and advanced imaging and progress on desperately needed ventilator development.
The UK's largest independent funder of cancer research is anticipating a 25 per cent decline in income from fundraising over the next financial year as a result of the pandemic.
Meanwhile, the board of trustees of the academic pension scheme, the Universities Superannuation Scheme, has met to discuss next steps after the collapse of world stock markets forced the scheme to self-report to the Pensions Regulator.
Africa
An African heads of state meeting held virtually on 26 March agreed to create a fund for COVID-19 support and immediately contributed US$12.5 million seed funding.
Gita Ramjee, a Durban-based HIV researcher, became one of South Africa's first COVID-19 fatalities.
Australia
The federal government must develop new incentives to attract industry investment in R&D or risk jeopardizing Australia's economic recovery from the pandemic, a national science association has said.
The country's top medical research funding agency has cancelled the 2020 round of a $50 million grant program designed to fund teams of chief investigators tackling critical health problems. The National Health and Medical Research Council has shelved its Synergy Grants program in response to increased pressure on medical researchers involved in COVID-19 projects.
You can follow breaking news on the response of the higher education and research sectors to coronavirus at www.researchprofessionalnews.com, where we are publishing daily updates.