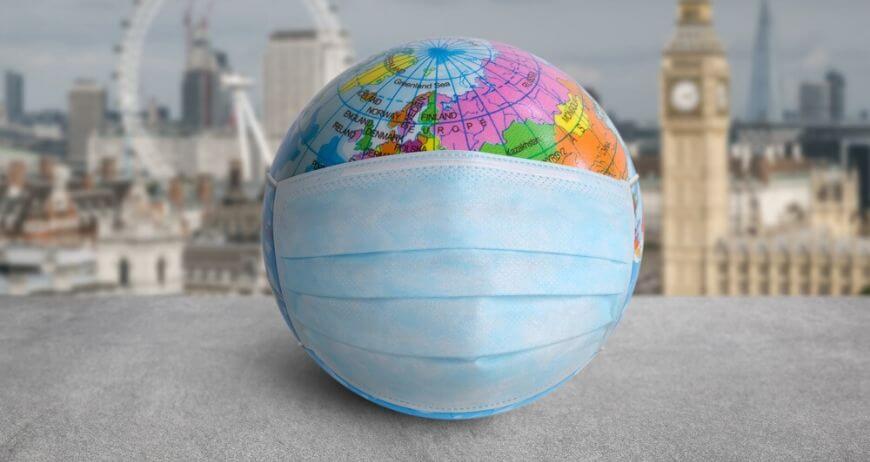 Sarah Richardson, Group Editor, Research Professional News
As more countries are starting to slowly bring the current waves of the COVID-19 pandemic under control, some are starting to ease lockdown restrictions. Academic leaders, as well as their governments, are now facing tough decisions – including when and how to reopen higher education institutions and research facilities.
In Europe, some institutions are tentatively letting some on-site research activities restart. KU Leuven in Belgium, for example, recently announced that from 20 April it would "allow a limited number of experiments and research processes to be carried out in its laboratories," having suspended nearly all experimental work a month earlier.
But this "only concerns research activities for which specific equipment is needed," and social distancing rules will have to be strictly adhered to. Processing and analysis of results is expected to be conducted at home with teleworking "still the norm," the university said.
In general, institutions are expecting significant restrictions on access to premises and social contact to remain in place for the time being.
"Our universities are preparing to be in this for a while longer," Jan Palmowski, secretary-general of the Guild of European Research-Intensive Universities, told Research Professional News. You can read more coverage of the measures being taken by different universities here.
Below is a rundown of the past week's headlines on the impact of the COVID-19 pandemic on research and higher education.
Worldwide
Online and in-country teaching will become the "main type of normal" for higher education as institutions adapt to major shifts caused by the coronavirus, delegates at a virtual forum heard on 20 April.
United States
The National Institutes of Health has announced it is setting up an international public-private research consortium to accelerate the development of vaccines and treatments for COVID-19.
The Accelerating COVID-19 Therapeutic Interventions and Vaccines (Activ) partnership will primarily focus on cooperation between companies during the early stages of vaccine development, such as jointly picking the strongest vaccine candidates and sharing protocols for vaccine testing.
Europe
The EU has formally approved a proposal to allow all of its remaining regional cohesion funds for 2020—up to €60 billion—to be devoted to tackling the COVID-19 pandemic. And representatives of EU member states met for the first time on 17 April to talk through ways to align their national R&D funding to combat the pandemic.
The European Investment Fund and European Commission have launched a pilot financing scheme intended to facilitate investments in education and skills totaling up to €200 million.
A coalition of European organisations has launched an online portal for sharing data on COVID-19, which is intended to accelerate research on the pandemic and assist with the response to it.
But MEPs in the center-right European People's Party have hit out at rival groups in the European Parliament for not backing a data-sharing initiative the EPP proposed as part of a broad package of actions to combat the pandemic.
The European Commission is planning a range of communications activities to inform students and higher education institutions about how the pandemic has affected their participation in the EU's Erasmus+ mobility scheme.
In Sweden, state epidemiologist Anders Tegnell has dismissed severe criticism of his approach to tackling coronavirus leveled at him by 22 researchers in a national newspaper, accusing them of making fundamental errors in their attack.
The German government has introduced a legislative package aimed at helping PhD students and academics on fixed-term contracts "quickly and unbureaucratically."
France's National Center for Scientific Research (CNRS) and the National Institute of Health and Medical Research (INSERM) are to be drafted into ongoing efforts to combat the coronavirus pandemic.
UK
One of the UK's most renowned vaccine researchers, Sarah Gilbert from the University of Oxford, has called for better preparedness to fund research before the next pandemic strikes, because the usual grant process is too slow for the job.
A team developing one of the UK's leading COVID-19 vaccine projects has been promised £20 million in government support. Before this, an international initiative struggling to develop COVID-19 vaccines praised the UK's response to "a world in crisis."
The earliest revised deadline for submissions to the national research assessment exercise, the Research Excellence Framework, is likely to be the end of March next year, the REF team has said.
The coronavirus outbreak will result in a £2.6 billion shortfall in university finances in the 2020-21 academic year, according to analysis by the London Economics consultancy for the University and College Union. But a much-anticipated government response to a request for financial aid for universities during the COVID-19 pandemic has still not been published as the Treasury is understood to be unhappy with the proposal.
Meanwhile, a British Council survey of 1,493 students in India and Pakistan suggested that some fears about international student recruitment may be overplayed, as significant share of respondents who had already applied have no plans to cancel their studies in UK universities in the next academic year.
Advice provided to the European Union by its dedicated COVID-19 expert group appears to indirectly lend support to many of the most controversial actions taken by the UK government, Research Professional News has found.
A £1.25 billion government support package that aims to protect innovative companies struggling during the pandemic has been welcomed by the bioindustry sector.
The coronavirus crisis has shown that scientific research is a public good, and should be reformed to reset its priorities, the shadow science minister has said in a comment piece written exclusively for Research Professional News.
The Office for Students has published advice for universities on how to help students with accommodation problems during the coronavirus pandemic,including worries over rent.
Australia and New Zealand
New Zealand's universities will be able to resume some areas of laboratory research under an easing of the COVID-19 national lockdown restrictions announced by prime minister Jacinda Ardern.
Auckland University of Technology has found that thousands of its domestic students do not have home internet access or the basic computer equipment required to switch to online learning in response to COVID-19 restrictions.
Meanwhile an online survey of casual academic staff at the University of New South Wales in Sydney has found that "an alarming number" are working unpaid hours to set up online courses for students affected by the pandemic.
Australian prime minister Scott Morrison's failure to support international students affected by COVID-19 lockdown restrictions will have deep long-term economic and social impacts for the country, an Australian National University editorial board has warned.
Africa
The research-based advice and services many top African scientists are giving their governments could help them argue for funding in a post-crisis financial downturn, scientific leaders believe.
You can follow breaking news updates on the impact of coronavirus on the higher education and research sectors at www.researchprofessionalnews.com.