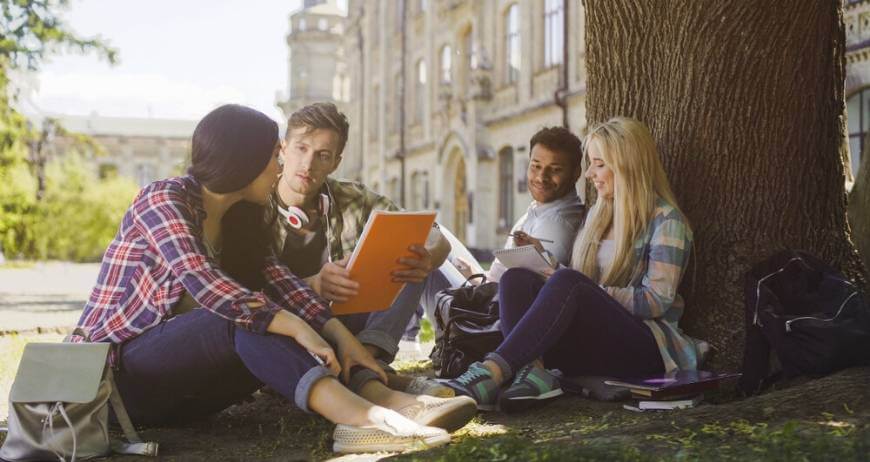 Jackie Sherlock, Ex Libris
By the time you read this, the dust will hopefully have settled after a hectic start of term — and all is well for your new students.
Except it may not be.
In my last blog post, I wrote about how dropout rates are highest during the first few months of a new academic year and how you can make student life easier in order to improve retention rates.
But with limited resources at your disposal, and an increased focus on student engagement, how can you find out which of your new students are struggling?
The answer is to make informed, analytics-driven decisions based on engagement data.
The good news is that you already have a huge amount of data that you can use. Every time a student interacts with one of your online systems, they leave a valuable indicator of engagement.

The answer is to make informed, analytics-driven decisions based on engagement data.

Each book checked out of the library, every learning resource accessed via online learning, and each class attended paints a picture of how an individual student is progressing.
This is incredibly valuable information, and institutions are already using it to learn how they can best use student support services to ensure student success. As the EDUCAUSE Horizon 2019 report notes, "Analytics technologies are a key element of student success initiatives across institutions and a driving force behind the collaborative, targeted strategic planning and decision-making of higher education leaders… [Analytics] can transform institutions and deeply enrich student and faculty educational experiences and success."
Who needs your help?
If you were to look at the circumstances of the following two students, ask yourself who you think is more likely to struggle during their studies.
Student A has had a non-traditional route to higher education. He is the first in his family to go to university and is from a low-income background.  He also has caring responsibilities and so must juggle student life with all the other things that are demanding his time.
Student B, on the other hand, comes from a family where it is expected that she will go to university. She has always been a high academic achiever and is living at home with financial support from her family.
On paper, Student A has many of the indicators that point to a high risk of dropping out. These indicators may trigger support services to divert resources to help him.
However, the reality is that Student A is attending all his classes, accessing lecture recordings and other learning services, and has been achieving superior grades.
Student B, on the other hand, has suddenly stopped going to lectures, has not accessed online learning support for some time, and her faculty advisor has been unable to contact her.
Effective analysis of learning analytics allows a university to see these differences and conclude that Student B is far more likely to be struggling with her coursework and is at a higher risk of dropping out.
The institution can use this intelligence to make informed choices and put their precious resources into supporting Student B.
While this may be an over-simplification, it provides a view as to how the analysis of data can give a real view of a situation.
Establishing the link between engagement and success
Last year the University of Exeter conducted a study to see how they could use the vast amount of data that they collect to understand levels of engagement and facilitate student success.
They looked at three data points – access to recorded lectures, use of the Virtual Learning Environment (VLE), and use of the iExeter mobile app. The outcomes identified a statistically significant relationship between engagement with these digital learning platforms and student success.
It makes sense that the more engaged someone is with their studies, the better their outcomes will be.
The time to intervene
Once you have identified who needs the most help, it's time to do something about it.
Identifying disengagement at the earliest opportunity gives institutions the best possible chance of meaningful, timely intervention, and at Exeter the focus was on reflecting their findings back to students and facilitating discussions.
It may be as simple as sending students a link to a finance page on your website or, even better, arranging a meeting with a faculty advisor. This can be the small  nudge that is needed to get the student back on track. For example, a survey in 2016 found that mentoring students led to a 7.5% improvement in retention.
The response needed to a lack of engagement will naturally vary depending on the underlying issue and the individual involved, but by gathering as much information as possible. you have a greater chance of addressing the specific problem.
We all want happy, engaged and successful students, people who enjoy their studies and feel supported throughout their time at university. The more we can do to make that happen, the better news it is for everyone.
November 25, 2019