Providing engaging content within your campus app is a vital way to connect with your user community.
With Creative Studio it has never been easier to create and publish precise, responsive and timely content pages in just minutes making it easier than ever to empower content authors to be content owners.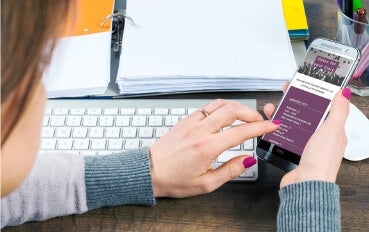 App Content Management: the Challenge
In Higher Education, information is constantly changing, and a high-quality college mobile app must reflect this. Opening hours, service changes, fees and finance legislation, contact numbers — the list of items that must be updated is endless. The people in charge of this information must ensure that the app is always up-to-date — but they often don't have the technical knowledge to do so.
In the mobile world, it is even more important for information to be up-to-date. Students and service users constantly check for the latest information, and if this information is incorrect or outdated it can give a negative impression of the institution. Users may stop using your college's mobile app, or even delete it from their device, resulting in wasted effort and resources.
The Solution: Creative Studio
That's where Creative Studio comes in. With pre-built responsive templates and drag and drop features, content owners don't need any technical experience to be able to create, edit, and publish app content in just minutes. Content owners can ensure that information is not just up-to-date, but also engaging for the user. Users can be confident that the information in your app is both correct and relevant.
Break the Content Bottleneck
Many app content editors rely on users having technical knowledge in HTML, CSS and JavaScript to create rich content. Consequently, IT Departments are often left with the responsibility for editing and publishing, which can lead to delays in content being updated, especially during peak times where IT is overwhelmed with multiple requests from various departments.
If your IT Department struggles to manage app content changes along with its essential day-to-day work, Creative Studio allows you to democratize the ownership of content creation, delegating the responsibility to relevant departments, and freeing up IT professionals to provide the high-level technical support that only they can.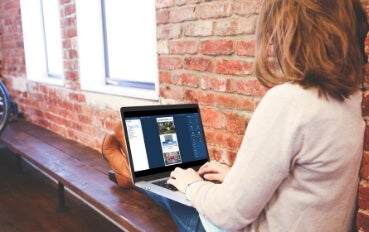 Empower Content Authors
Creating the correct first impression is vitally important, and information can change quickly. Editing backlogs lead to inaccurate information that can mislead prospects, students, staff and other members of the community, leaving them with a negative impression of the institution.
If you are in Admissions, Student Services, Alumni Relations or any other customer-focused service, Creative Studio offers you out-of-the-box responsive templates and drag and drop features so it is easier than ever before to create rich, engaging content, empowering you to manage the essential information you provide via mobile and giving you the freedom to shape your messages in an engaging and timely manner.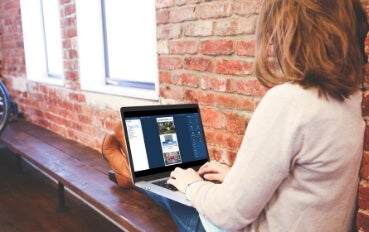 Manage your Brand
With mobile technology, students carry their  institution with them wherever they go. A campus mobile app is an essential part of the university brand. However, managing that brand can be difficult without specific technical knowledge.
If you are in a Marketing or Communications department, Creative Studio provides simple-to-use configuration options for text, color, images and video so that you can ensure that your brand is consistent and engaging on any device, giving app users a superior and consistent experience with your institution.