Accelerate innovation and productivity; create value for your users with integrated, cloud-based library services.
The last several years have seen urgent and substantial changes in all aspects of teaching, learning and research – and changes within the library itself. Libraries continue to serve a critical part in this transformation. You need a partner who can help you build library services to give your users the best possible experience.
Embrace your role at the heart of teaching and learning and continue your commitment to
innovation and student and faculty success.
Meet RapidILL – Fast and cost-effective interlibrary loan
No library has the ability or budget to own everything – and since the 1960s, resource sharing has been key to overcoming this limitation. The digital age has greatly increased its importance, helping users get access to useful local, national and international resources more easily than ever before. RapidILL helps libraries:
Unlock the resources of an entire community with fast, digital interlibrary loan (ILL) capabilities
Reduce costs
Seamlessly integrate ILL into your existing library workflows
Make the most of your current collections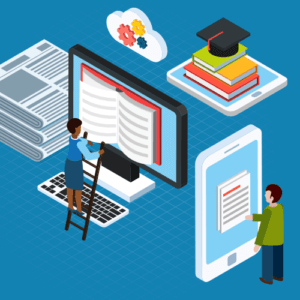 Meet Leganto – Easy Delivery of Course Resources
The shift to online learning has forced libraries to accelerate their services related to course materials and provide alternatives to physical resources. In this climate, an efficient course resource delivery solution is more important than ever. With Leganto, you can:
Streamline access to course materials
Reduce student costs by leveraging library collections, expertise and services
Enhance the student and faculty experience
Support retention and improve learning affordability in online, on-campus, and hybrid learning environments
Meet the Ex Libris Library App – Increase your collection usage
Personalized mobile experiences have been largely absent from virtual library services – until now. The new Ex Libris Library App helps librarians increase engagement and usage by connecting with students through tailored content, events, quick polls, and push notifications. With the Ex Libris Library App, you can:
Provide anytime, anywhere access to library services, accounts and information
Drive engagement by sending automated push notifications from Alma
Provide built-in full search and account functionality
Simplify communications quick polls, maps and more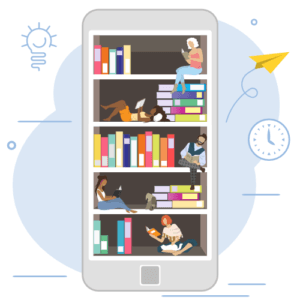 Submit the form to request more information
Have questions?
Get in touch
Ex Libris Ltd.
3 Dorset Rise, 5th floor
London, EC4Y 8EN
United Kingdom
Email: emeainfo at exlibrisgroup.com
Copyright. Ex Libris Ltd.