Accelerate innovation and productivity; create value for your users with integrated, cloud-based library services.
The last several years have seen urgent and substantial changes in all aspects of teaching, learning and research – and changes within the library itself. Libraries continue to serve a critical part in this transformation. You need a partner who can help you build library services to give your users the best possible experience.

Embrace your role at the heart of teaching and learning and continue your commitment to innovation and student and faculty success.
Meet Alma – A library services platform for every library
Intuitive and focused on helping the user, Alma eliminates time-consuming manual processes and complex patchworks of siloed systems, reduces costs, and increases reliability.
That is why Alma is the leading choice for libraries, regardless of size or type. Alma has been built to give you a simple and centralized way of managing print, electronic and digital materials, so you don't have to compromise on a secure, efficient and affordable solution.
Alma easily integrates with other institutional systems
No extra hardware or IT support is needed
The setup is simple, and your local Ex Libris team will assist you with onboarding & implementation
Consortia can manage their catalog, acquisitions, and analytics collaboratively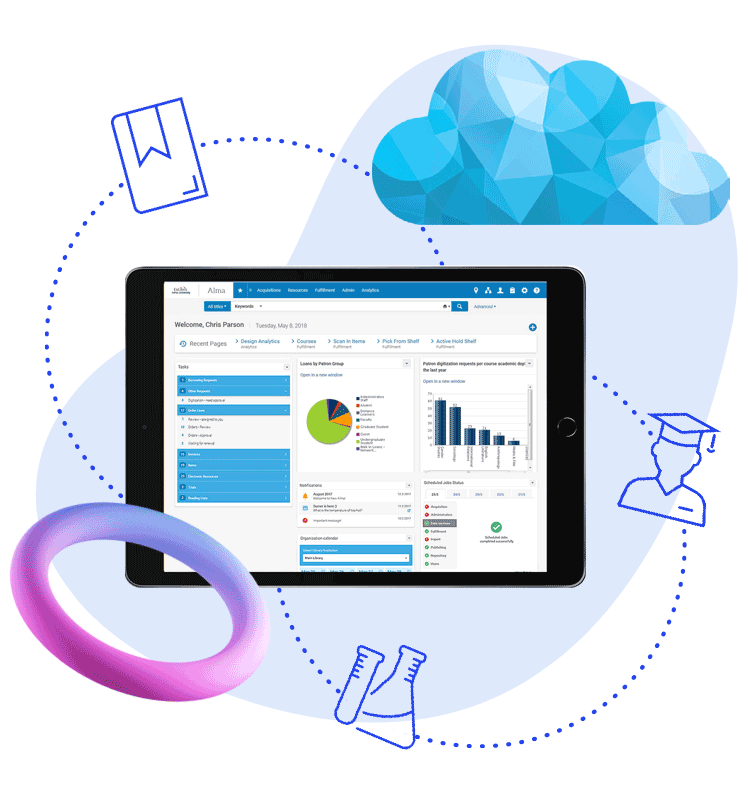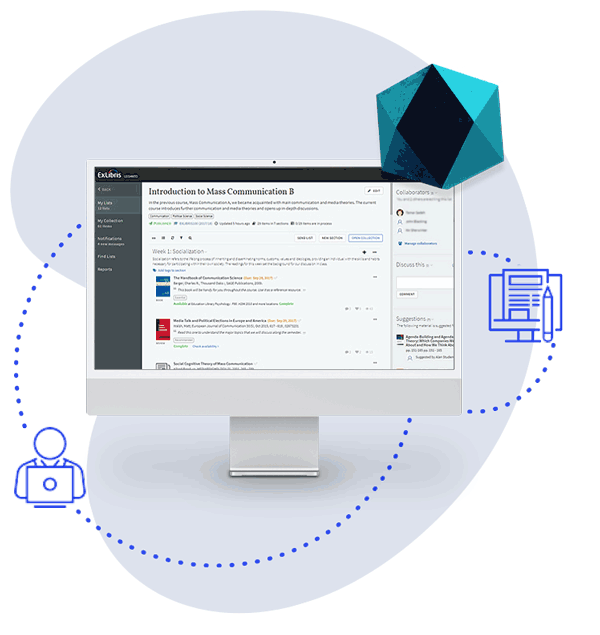 Meet Leganto – Easy Delivery of Course Resources
The shift to online learning has forced libraries to accelerate their services related to course materials and provide alternatives to physical resources. In this climate, an efficient course resource delivery solution is more important than ever. With Leganto, you can:
Streamline access to course materials
Reduce student costs by leveraging library collections, expertise and services
Enhance the student and faculty experience
Support retention and improve learning affordability in online, on-campus, and hybrid learning environments
Meet RapidILL – Fast and cost-effective interlibrary loan
No library has the ability or budget to own everything – and since the 1960s, resource sharing has been key to overcoming this limitation. The digital age has greatly increased its importance, helping users get access to useful local, national and international resources more easily than ever before. RapidILL helps libraries:
Unlock the resources of an entire community with fast, digital interlibrary loan (ILL) capabilities
Reduce costs
Seamlessly integrate ILL into your existing library workflows
Make the most of your current collections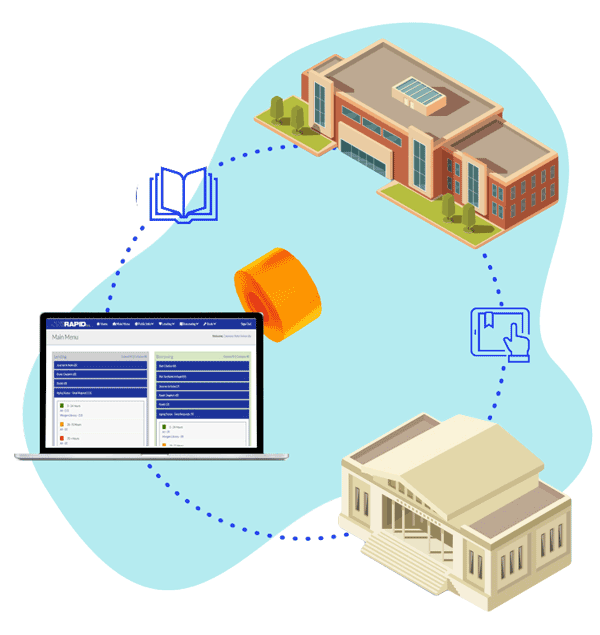 I would like to speak with a solution expert
Ex Libris Group
1350 East Touhy Avenue, Suite 150W
Des Plaines, Illinois 60018
United States
Copyright ® Ex Libris Ltd.