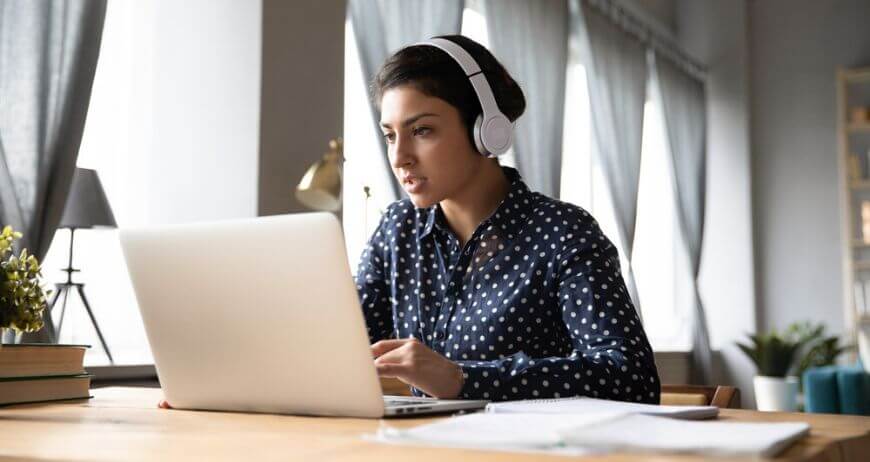 Jackie Sherlock, Ex Libris
We are all adjusting to a new normal.
The COVID-19 pandemic is already having a huge impact on all aspects of life, and it is likely that this will continue in the months and even years to come. The speed with which the pandemic spread across the globe took everyone by surprise, including higher education institutions.
With little time to think, plan or analyze contingency plans, institutions have had to react to the situation at hand and make the most of the resources available to them.

The meaning of what a campus is has changed almost overnight.

Many have seen organizational changes that typically take years to implement come together in a matter of weeks — whether that's faculty having to make their learning resources more easily consumable in a digital format, support services adjusting so that students are more able to self-serve remotely or administrators having to adapt to working from home.
The meaning of what a campus is has changed almost overnight. Instead of large lecture halls and study spaces, learning is taking place online through web portal solutions (Zoom, Teams, and so on), and never have we seen the inside of so many people's houses!
As the situation continues to be very fluid and evolving, we know that students are still wanting to enroll in September. In fact, despite what some feared, international students are making more inquiries than before about studying abroad.
It is possible that just as the rise of COVID didn't give us much time to adapt, we will not have the luxury of time in preparing for the next academic years, so it's important to start thinking now about how we can prepare for what's to come (whatever that might be).
With this in mind, here are five steps to boost student engagement even if students can't physically be on campus.
1. Further Promote Your Open (Closed) Days
With campuses closed, institutions are faced with the challenge showcasing their facilities remotely. Where before Open Days acted as fantastic opportunities to show prospective students what life would be like at a particular university, now many schools are looking at how this can be done digitally.
Showcasing campus facilities such as learning spaces, support services and available resources via a mobile app allows you to meet students on the device they use every day. Coupled with videos of students and lecturers sharing their experiences, these features can really help to give students a sense of what studying with you would be like and help them navigate the application process.
2. Constantly Seek Feedback from Everyone
The best way to prepare for the year to come is to make informed choices now, and the best way to do that is to ask your returning students and prospects what they will need to prepare for whatever lies ahead.
Surveying your students and staff can help you identify the kinds of resources they're going to need either at home or — when it is allowed — on campus. This way, you can be as prepared as possible.
3. Present a United Front
Digital experiences for students can often seem fragmented as they pass between systems, and having to enter their authentication details again and again can leave students frustrated and with a poor impression of the university more generally.
As Deloitte states: "… It is critical to consider that any new channels or technologies leveraged throughout this period should not be deployed as standalone, but rather connected with core support services to provide a complete view of student interactions in order to safeguard against risk and prioritize student health and wellbeing."
If you can provide a single point of access to these systems, students and other users will benefit from a much more user-friendly experience, making their life easy and empowering them to self-serve.
4. Keep Communication Open
As I said previously, the current situation is moving and changing quickly. It can be challenging and stressful to keep up to date with the latest guidance and information.  Students need to know that the information they are consuming is both current and reliable.
Building a communication plan and using the right tools to communicate efficiently — such as a mobile campus app — is the key to ensuring that you're getting the right message to the right people at the right time.
5. Attendance Still Matters
It is generally accepted that attendance in class is seen as a key indicator to student success. However, with uncertainty over whether there will be classes taking place on campus, institutions need to think of new ways to track attendance.
Students are likely to be more at risk of dropping out of their courses in the 2020-21 academic year as they face more challenges than ever before. Knowing whether students are attending teaching sessions is a great way to see if there are early indications that they're disengaged with their studies.
Look for an attendance solution that doesn't rely on a physical presence to record whether a student is participating.
Planning now for what might happen will hopefully take some of the present uncertainty away.
With many questions remaining unanswered, it will be critical to expand your communications channels and gain insights into the needs of your various stakeholders, from prospects to students and faculty.
To hear more about how the campusM student engagement platform can support remote students, contact us at campusM_Marketing@exlibrisgroup.com.
mayo 27, 2020