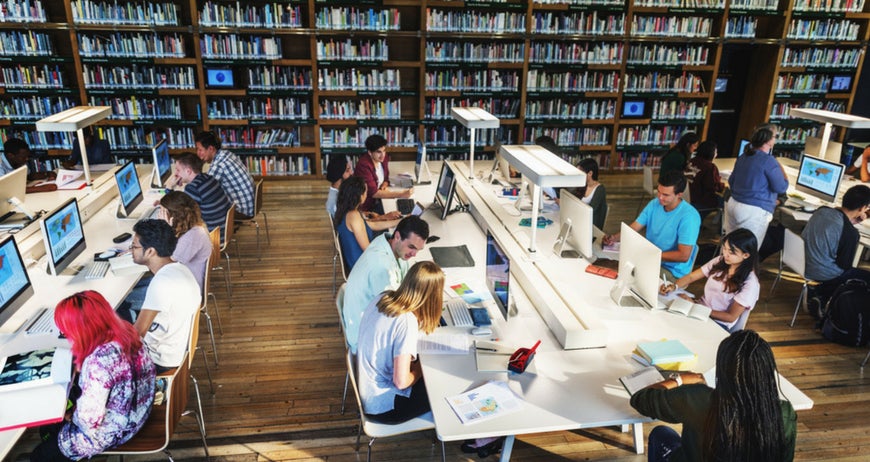 Scott Schuetze, Ex Libris
As we explained in our last post, an effective web-scale discovery service can improve the use of your library collections and strengthen your library's role in the research process. In fact, studies confirm this: libraries that have evaluated their discovery tools have found them to have a positive impact on the institution.
Here are some illuminating examples of recent studies examining the effectiveness of web-scale discovery in research libraries.
At the University of North Texas, library staff analyzed the number of times users requested the full text of articles and resources they found through Summon, as indicated by clickthrough traffic from the university's link resolver, in order to determine Summon's effect on e-resource use. They found that since the university implemented Summon in 2012, link resolver clickthrough stats have steadily increased. "With Summon, we've seen a big increase in requests being passed through the link resolver," UNT library staff concluded. "People continue to find Summon useful and continue to use Summon to access full-text e-resources."

… library patrons relied on the library's discovery tool to find relevant content more often than Google, Google Scholar, or even course reading lists.

At the University of Manchester in England, in-person and online surveys of more than 1,000 library users from 2013 to 2016 indicated that library patrons relied on the library's discovery tool to find relevant content more often than Google, Google Scholar, or even course reading lists. During this four-year period, patrons were using the library's discovery service nearly 10% more than they were four years earlier. Meanwhile, use of Google and Google Scholar decreased and remained flat, respectively.
In a Jisc-commissioned survey of 80 research institutions across the United Kingdom in 2016, respondents were asked how their users find information. Discovery services fared as well as Google Scholar and far outpaced strategies such as abstract databases and Wikipedia across a range of activities, such as locating and accessing known items, carrying out an initial subject search, and pursuing a line of inquiry. 73 out of the 80 libraries surveyed said discovery solutions are useful in finding a specific journal article, and 69 said they're useful in finding information without a known title in mind.
A 2016 survey from Ithaka S&R found that three-quarters of college and university libraries in the United States consider "using an index-based discovery service to facilitate access to information resources" as a highly important priority. In a similar survey conducted in 2013, nearly 80% of respondents said they are able to help users find new items they don't know about much more effectively with their discovery tool—and more than half said their discovery solution has made the speed and efficiency of library searches much better.
As these and other studies demonstrate, both quantitative and qualitative analysis reveals that discovery solutions are having a big impact at institutions worldwide. These findings are supported by an analysis of anonymous usage data across all libraries using the Ex Libris Primo discovery service. Aggregated usage statistics from Primo indicate a more than 100% increase in the total number of pages viewed and total user sessions per institution from January 2014 to March 2017.
In short, as discovery solutions become more widely adopted, they are helping library users discover an ever-increasing amount of content. Evaluating your own library discovery service can help you ensure that you are meeting users' expectations for fast, reliable access to information and keeping up with their evolving needs.
To learn how you can successfully evaluate your own discovery service, download this free white paper on the topic.
Learn more about the Primo library discovery service.
agosto 20, 2018