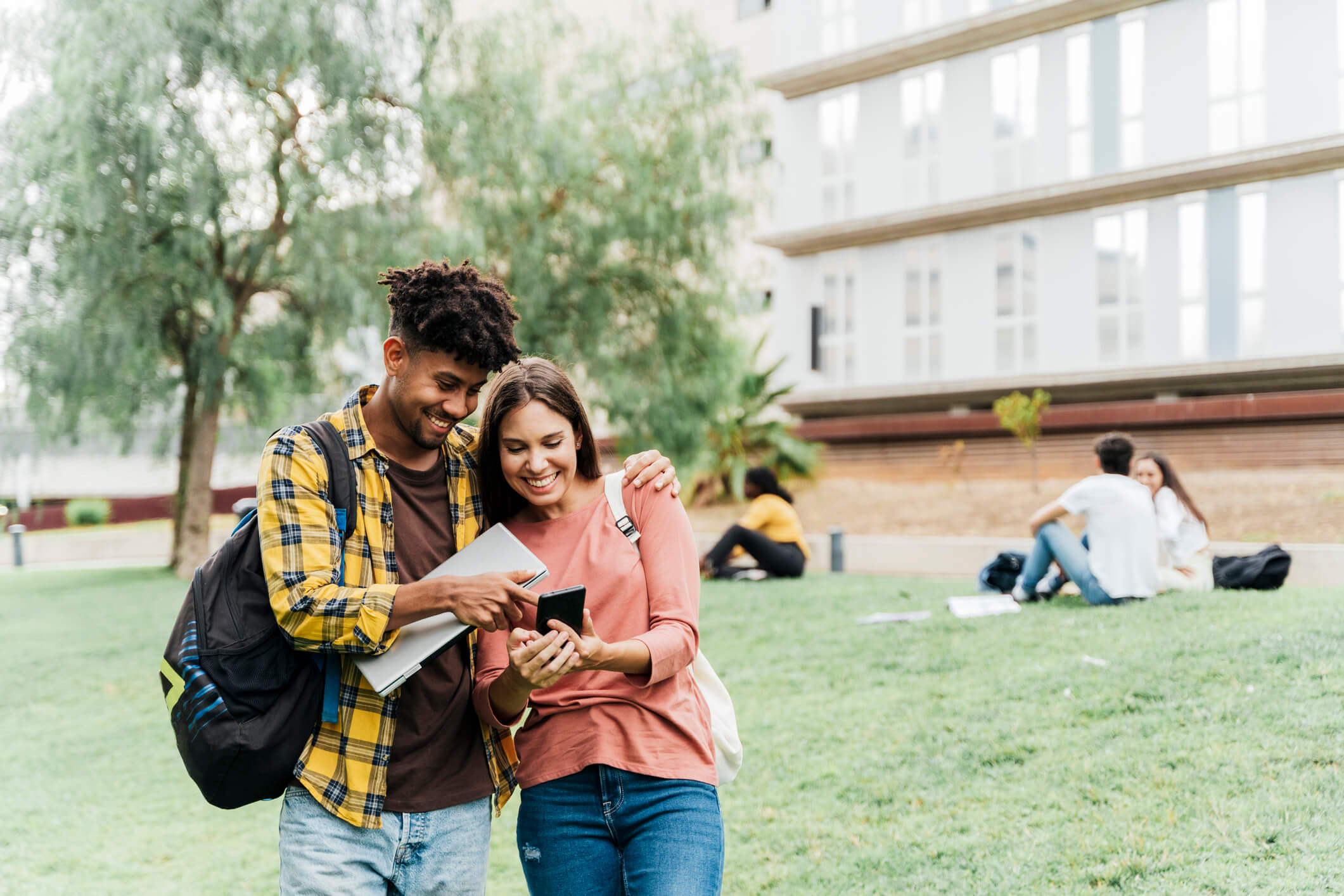 The first wave of Generation Z or Gen Z (born 1996/7-2012) are 'adulting.' The college-bound graduated and started their careers. The youngest are about to enter middle school. But higher education institutions still see Millennials (born after 1980) as the model student according to an October 2018 article in The Chronicle of Higher Education. Now, academic institutions have less than ten years to adapt essential services like resource sharing for Gen Z before the next generation, Generation Alpha, enters academia with new preferences and expectations. 
The Most Diverse Generation 
Author Marc Prensky coined the term 'digital native' in 2001. The label is widely used to describe Gen Z. The internet, social media, and smart phones are an integral part of this generation's experience.  
Gen Z faced deep adversity during the Covid-19 pandemic but emerged with resilience and greater empathy. Even before the pandemic and shift to online learning, Gen Z's comfort with technology engendered independence in their daily life and learning. Gen Z wants to forge their own educational path supported by personalized and convenient services from academic institutions.   
Gen Z in the Library 
Academic libraries are adapting to the needs and preferences of Gen Z and must stay on this path. Technological innovations have made some library services more personalized, convenient, and accessible. The events of 2020 increased the visibility of these changes due, in part, to campus closures. 
The abrupt switch to online learning in March 2020 was easier for Gen Z students experienced with using technology for learning. Academic libraries buying ebooks and new digital tools, perhaps gradually, changed plans in earnest to build robust digital services for online students. Libraries turned increasingly to resource sharing for an economical way to fill gaps in their collections.  
After campus reopened many libraries maintained the new collection development policies and services. Among them was a renewed interest in resource sharing for its ability to meet user needs, save budget and reduce the physical footprint of collections. 
Librarian Sarah Fredline describes how collection development policies are adjusted at Bond University, "We're trying to move away from a 'just in case' scenario with regards to our collection to a 'just in time' scenario. Because we don't have unlimited amounts of space here and space is a real priority for our students to have somewhere to study. We have been trying to reduce our print collections and increase our electronic collections." 
Freeing space for community and collaboration aligns with Gen Z values, providing the library a leg up in welcoming this generation to campus. Friendly and inclusive physical spaces can feed their need for social interaction and group work. Just as important is to make the library's online services welcoming and comfortable, with intuitive experiences that eliminate frustration and deliver what they promise.  
Transforming Library Services for Gen Z 
The values librarians are dedicated to, like privacy, remain steadfast through technology and service innovations. Similarly, removing barriers to accessing information and resource sharing has only become more important for serving Gen Z students. As a generation they expect to use digital services independently and that the service is intuitive and fast, even instantaneous. Addressing the tension between expectations for speed and process-intensive services like interlibrary loan (ILL) is challenging. 
The Bond University library's 'just in time' approach to collection development breaks through that tension. Sarah Fredline, Bond University Librarian, continues, «Resource sharing really fits in with that vision. We don't have to have everything in our collection, but we endeavor to be able to get anything that anyone wants as quickly as possible. It's our philosophy." 
To meet their collection development vision, Bond University library adopted Rapido from Ex Libris, part of Clarivate, for library resource sharing. Rapido is an example of the type of transformative technologies that help libraries adjust to the needs of a new generation of users. The resource sharing solution enables users to seamlessly and independently borrow from the growing network of Rapido libraries – which now tops 100 institutions of all types, among them University of Liverpool, University of Derby and Linda Hall Library. For librarians, Rapido automates resource sharing, freeing staff from untangling ILL requests so they can focus on more strategic work. Importantly, Rapido is particularly well-suited to Gen Z users because it's:   
Multi-spatial: It meets users where they're at, with a mobile-friendly service that blurs the lines between internal and external collections. Integrated with the library's discovery system, users move fluidly between these spaces.

 

Designed for short attention spans: Screens are easy to scan, clutter free and point to obvious next steps to make borrowing easy – resource requests are automatically processed with the click of a button.

 

Transparent and personalized: Rapido enables the library to deliver its promises and make communication direct. Users are provided with estimates for delivery time and loan duration to determine how they receive the resource, putting them in control. 

 
"From a student's perspective, the feedback we're hearing is that they really like the unmediated access to additional content," says Alison Nearn, Manager, Online Services at The University of Notre Dame Australia about her library's experience with Rapido. "From the Library's perspective, we believe its exposing more of our unique collections, which is great."  
The knock-on effect of great resource sharing systems 
Libraries, with their rich roster of technologies and collaboration spaces, are in a position to be campus leaders in transforming to serve Gen Z and their unique expectations. Upgrading resource sharing systems can create a cascading positive effect throughout the library.  
Simplifying the systems to make them more intuitive for users builds a "borrow, instead of buy" habit that reduces budget expense. An essential to look for in technology is fluidity – the ease with which a user can move between internal and external resources.

 

Sharing collections between a large network of libraries reduces turn-aways and opens the door to more discovery for users without growing collections. Freeing space in the library makes room for collaboration, making the physical library a magnet for students and increases opportunities for face-to-face interactions (craved by Gen Z).

 

Automating resource sharing transactions frees librarian time for more strategic work like working directly with students. 

 
Ex Libris integrated library system can help you transform your library to serve Gen Z and all your patrons. Let's talk.