Trabajamos codo con codo con nuestros usuarios para asegurarnos de que las soluciones Ex Libris satisfacen las crecientes necesidades de la industria.
Únase a uno de los grupos activos de usuarios independientes que dan soporte a nuestros productos.
Eventos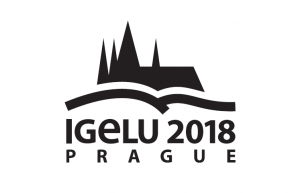 The 13th IGeLU Annual Conference
We are very happy to invite you to the 13th IGeLU Conference that will be hosted by the Czech National Library of Technology in Prague from August 20-23.
XV Jornadas Expania

XV Jornadas Expania
Las XV Jornadas de la Asociación de Usuarios de Ex Libris en España (Expania) se celebrarán el 25 de Mayo de 2018 en la Universidad Politécnica de Madrid, con participación de usuarios de productos de Ex Libris y personal de la empresa (Ex Libris y Proquest).
encontrar mi grupo de usuario regional