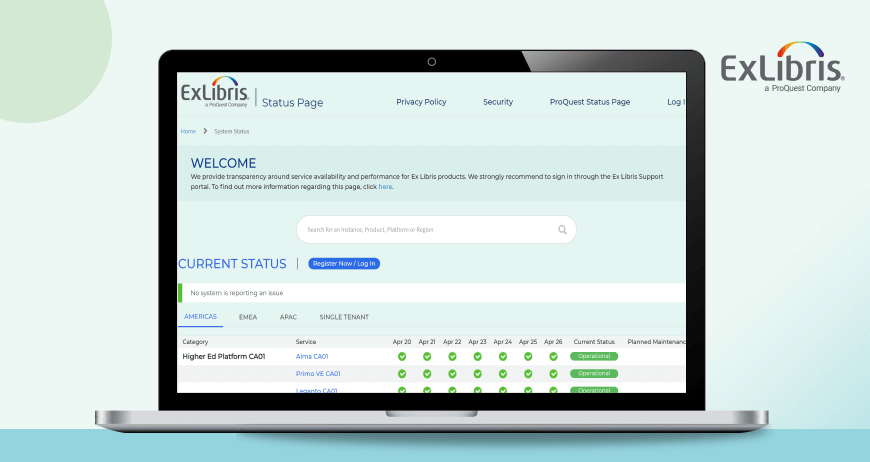 Roni Shandalov, Corporate and Digital Marketing Manager, Ex Libris
Back in 2014, Ex Libris decided to release and promote a status page, to provide customers with service availability and performance insights for all Ex Libris SaaS products.
The status page has always been a public page, which means it was open for both registered customers and also for guests; it was all about data transparency. On the status page, users could easily see the current status of the various services and get information about any future planned maintenance.
This year, as part of Ex Libris' on-going efforts to improve customers' experience and service, it was decided to make changes and updates to the status page.
As part of these changes, the page has undergone a « facelift » with a new design using the most up to date techniques and UI/UX methods. The page is now easier to understand and easier to use. In addition, new options have been added for page users. Now, users can customize the page and enhance their user experience.
What's new?
Customizable Experience
Customers that choose to register to the new status page, will have an additional tab called « My Services, » which includes all services the user subscribes to.

Registered users can also view their preferences on their personal profile page and customize their time zone. This customization will present service notifications in the time zone of the user's choice.
Search Widget
A search widget was added, that enables customers to find services by name, product, category, or DC (data center):

Detailed Service Disruption and Outage History
Users can get a detailed, professional view of the current status and follow the progress of any issues that have occurred, whether it is in an investigation, identified, or fixed by Ex Libris teams. In addition, users can now see the full history of a service, up to 90 days back, and gather insights onpast maintenances or issues.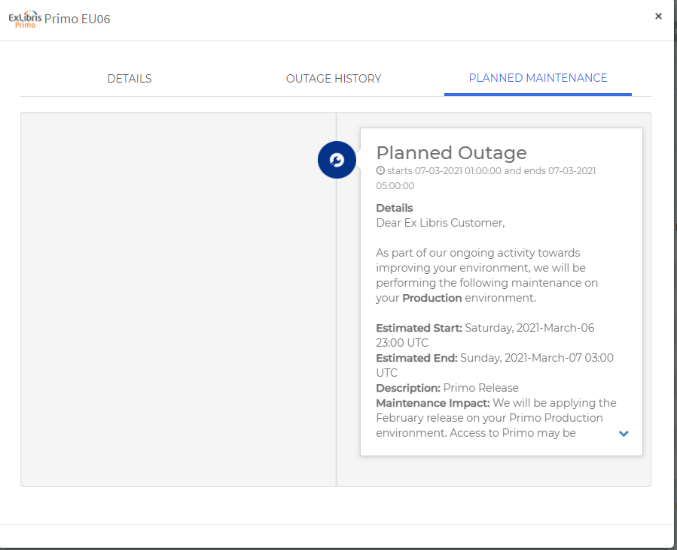 Mobile Compatibility
The new status page is compatible with a mobile view, so users can easily access and see a service status on the go.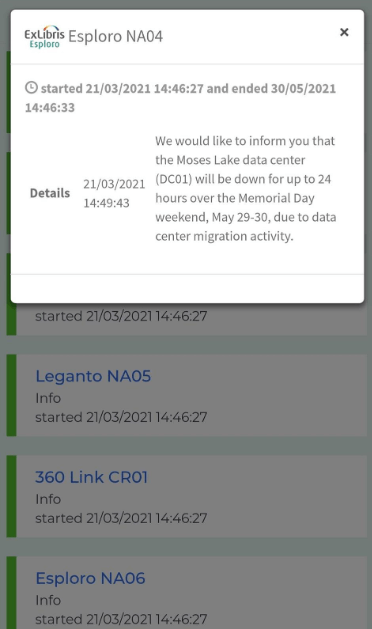 To learn more about the new status page, please visit our Knowledge Center, or watch our explanatory video: