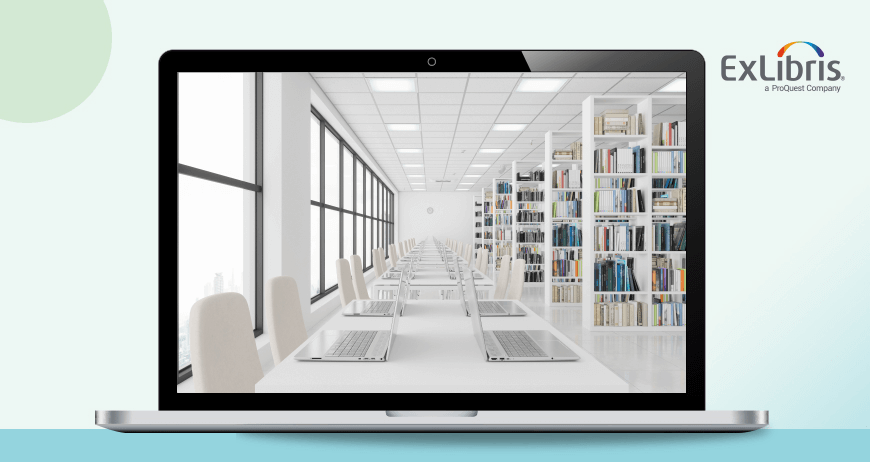 How Mary Immaculate College upgraded to Alma at the height of the COVID-19 pandemic
By Alison Roth
This blog post was originally published by ProQuest.
The librarians at Mary Immaculate College (MIC), a liberal arts and education institution academically linked with the University of Limerick, chose the Ex Libris Alma library management system at a very memorable time – the same week the country shut down for COVID-19 in 2020.
Despite pandemic challenges, MIC was able to introduce new patron services and unlock the potential of the library – all while working remotely throughout the implementation.
Áine Finucane, MIC Library Director, and Áine Lynch, MIC Systems & Electronic Resources Librarian, joined Ex Libris for a virtual discussion about what it was like to go live with Alma during a pandemic as well as the long-term benefits the new platform will bring to patrons. You can watch the full discussion here, but here are a few highlights.
What promoted MIC to replace its former library management system with Alma?
"We had used our previous system for over 20 years," said Finucane. "We felt we could do a lot more with a newer system. A lot of our practices were manual. We began looking at other systems, spoke to loads of other colleagues at other institutions."
Finucane said that as a smaller library – with two campuses and 24 staff – she initially wasn't sure that Alma would be the best fit for MIC, but that soon changed. "The community of Alma users who could provide support for us, the fact that we could draw on others' experiences – we knew that would be beneficial to us as a smaller library," she said. "The Alma community in Ireland is growing. Also, when we were implementing Alma, our entire library's senior management became involved, so we all have a greater understanding of how it works."
What new services will Alma facilitate for MIC students and faculty?
"Integrating third-party services was a big part of our implementation," said Lynch. "We were able to integrate [services] like SIS, our student information system, and vendor services like LibCentral to accelerate ebook orders."
And that's just on the back end. "We've also integrated Leganto (list management system) and Summon (discovery). Alma brings the library into the classroom like never before," she said.
How was the virtual implementation?
"The Ex Libris team really went above and beyond for us," said Finucane, who acknowledged the challenges of an implementation with no face-to-face meetings, but said it was an overall positive experience. MIC is also piloting a post-sale support program with the Ex Libris team that ensures support is available well beyond the beginning.
"Implementation doesn't really stop after go-live – and the support has been fantastic. We have someone checking in with us to see how things are going," said Lynch.
Learn more about Alma and other resources to help elevate your library.