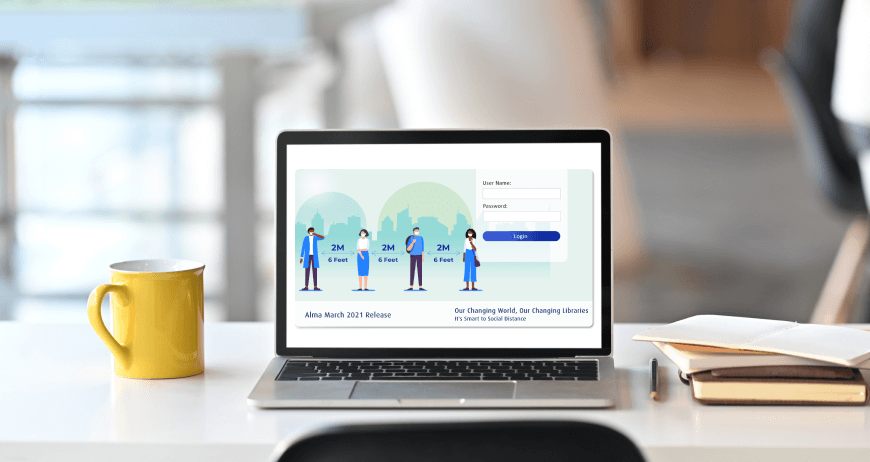 Barbara Rad-El, Senior Librarian, Ex Libris
We hope you enjoyed the first part of our Alma 2021 login screen series.
Just a reminder that from the time that we first released Alma library management system, we've populated our login screens with images related to various themes that we, or the Alma community, have chosen.
Our general theme for 2021 is "Our Changing World, Our Changing Libraries".
Our theme for March is It's Smart to Social Distance. While vaccinations are bringing some hope of seeing the light at the end of the pandemic tunnel, it still makes sense to social distance.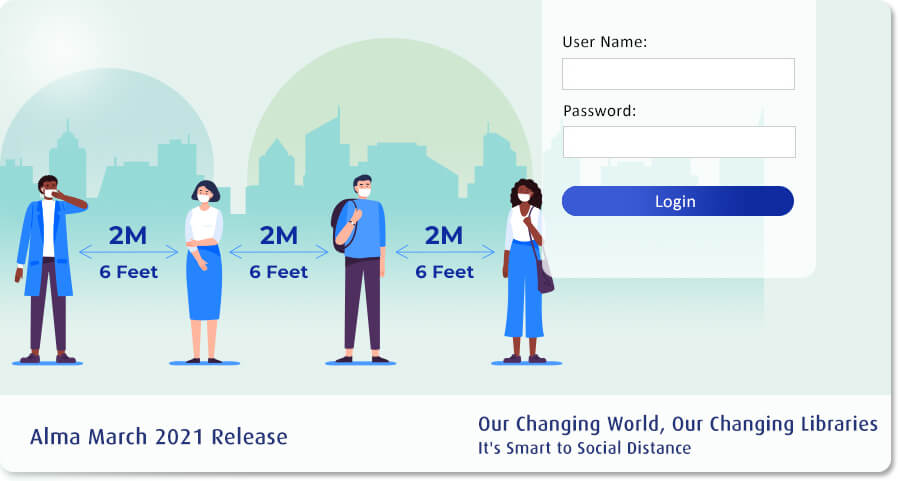 And what will our April theme be?
We were struck by the many ways that libraries found to respond to the impact of COVID-19; the lengths that library staff went to find ways to offer services to patrons who were not able to access the library during library closures. We also liked the snappy names they found for these services. So, our April theme is a chapeau to library staff, and the theme is: New Library Services, Click & Collect, Grab & Go.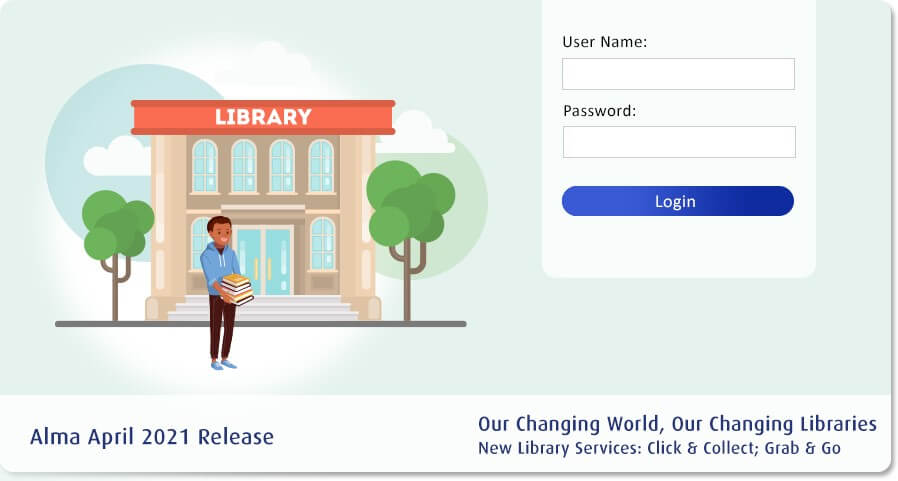 And on this topic, did you know that there are is a great Cloud App, the Alma Appointment Scheduler, that can help staff schedule these pickups, and also allows patrons to book their own pickup times via a Primo add on?
Stayed tuned to read more about our login themes for the coming months.