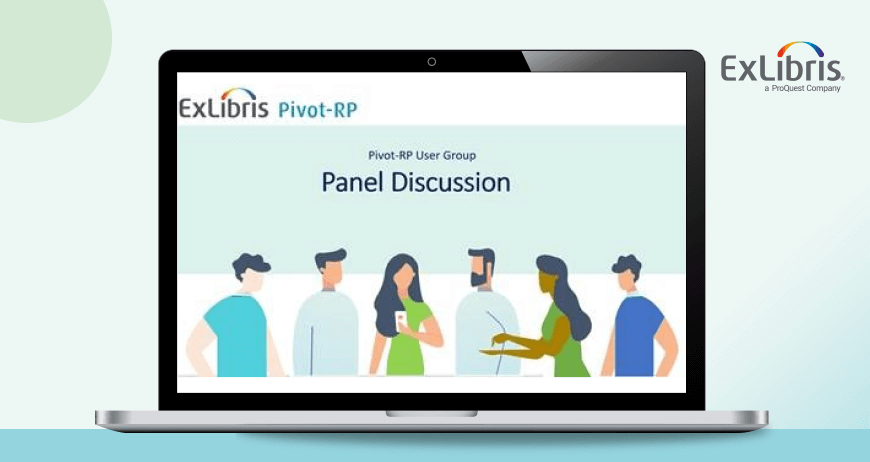 The Annual Pivot-RP User Group Event this year included a panel discussion on some of the issues faced by research development offices. Three Research Development colleagues shared compelling insights into their experiences, roles, and best practices in identifying worthwhile research funding opportunities and engaging with the research community.
While the panelists represented different size universities, with different research priorities, they all described the same basic challenges. They also provided valuable details on the key role Pivot-RP plays in addressing these issues at their respective institutions.
Dan Moseke, Senior Program Manager for Research Development Services at the University of Arizona, manages the limited submissions process, assists the Research Development team with proposal support, creates and disseminates funding newsletters, and is a Fulbright Liaison. The University of Arizona, as one of the top 20 public research universities in the world, boasts a wide range of research specialties.
As Dan noted in his remarks, there are several ways to encourage such a diverse group of faculty members, graduate students, and research staff to take advantage of what Pivot-RP has to offer. Curated links embedded in a weekly newsletter, for example, is "a great shortcut into using Pivot-RP," he said. "The newsletter is also a great way to educate faculty about Pivot-RP." Dan also recommended "using the custom branding feature" so messages and search results feel endorsed by the institution. Guidance materials created by Ex Libris and by in-house experts are very useful for training new users. Also, the integration with InfoReady Review for limited submissions competitions is a valuable time-saver for institutions that use both services.

I rely on tools like Pivot-RP in creating newsletters, embedding searches, and seamlessly integrating with InfoReady.

Dr. Meg Sparling, Research Funding Specialist, and the Limited Submissions Coordinator for the University of California-Davis, agreed: "Connecting with researchers is key."
University of California-Davis is a tier 1 research university with several thousand faculty members and researchers working in a broad variety of disciplines.
"In helping them find funding opportunities," Meg said, "I rely on tools like Pivot-RP in creating newsletters, embedding searches, and seamlessly integrating with InfoReady."
Emily Brashear, Faculty Research Development Specialist in the Office of Research Advancement and Partnerships at Washington State University, acknowledged that her institution may enjoy less funding than others on the panel; however, she emphasized, "the challenges aren't vastly different in terms of being asked to do more with less."
The second largest institution for higher education in Washington state, WSU is classified among the most active research universities. For Emily, who has the sole responsibility as liaison for researchers learning to find funding opportunities, the Pivot-RP database is an indispensable tool "in meeting the needs of our researchers and faculty."
Another issue raised during the panel discussion was how COVID-19 changed the way the research office and academics handled funding issues. As universities were forced to move to fully remote and learning and working hours were reduced, Pivot-RP was an important part of maintaining continuity and stability, enabling researchers to look for funding on their own from any remote access point. The communication tools for research administrators that are core to Pivot-RP allowed for continued pro-active outreach to faculty at a time when face-to-face and individual meetings were not possible.
A lot of last year was spent trying to keep their heads above water, the panelists agreed, and Pivot-RP helped with keeping them balanced.
Watch the full panel here:
And stay tuned for additional featured presentations from Pivot-RP!
7月 6, 2021