Teaching Partner

Tune your library services to the real needs of teaching & learning
With the "Teaching Partner" package, your library will make an impact on your institutional teaching excellence & student engagement initiatives.
This package enables your library to manage all aspects of library services including built-in tools for providing course materials within the library management system.
With Leganto as part of the package, your library will support institutional initiatives on learning affordability & student success, while making your library more efficient and engaged with faculty.
I'm interested in the Teaching Partner package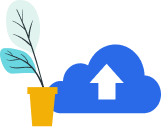 Teaching Partner package includes: