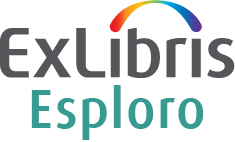 MAXIMISE THE IMPACT OF RESEARCH
With a little bit of help from Ex Libris research
Because your library is playing a key role in supporting research, we believe you should be able to easily manage and share all your research data all in one place for all disciplines and all type of materials, to maximise your research impact.
That's why we develop the Ex Libris Research suite.
DELIVER VALUE TO RESEARCH STAKEHOLDERS
Libraries play a fundamental role in supporting research, contributing with the skills and competences necessary to maximize its impact. 
To help you deploy the skills and expertise needed to support research, the Ex Libris suite of Research Solutions simplifies processes, reduces the burden of administrative tasks and fosters collaboration between its library, research offices and researchers.
Join us on 17.03.2021 to discover how to maximise the impact of research, with a little help of Ex Libris.
SIGN UP TO OUR WEBINAR ON 17.03.2021 at
10am Melbourne time, 12pm Auckland time & 7am Perth time 
BUILDING RESEARCH TOGETHER
Ex Libris paves the way to maximum impact of academic research.
Have questions? Get in touch
Ex Libris Ltd.
3 Dorset Rise, 5th floor
London, EC4Y 8EN
United Kingdom
Email: emeainfo@exlibrisgroup.com