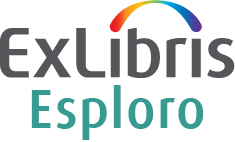 SARA CHANGES THE WAY WE EXPERIENCE THE WORLD
With a little bit of help from Ex Libris research
We enable your research office to maximise its productivity and research output by answering questions like:
What is her expertise? In which domains?
What has she been working on and what has she published recently?
Who has she collaborated with? Internally and externally.
How much grant money did she raise?
What awards did she receive?
How much public impact is generated by her research work?
DELIVER VALUE TO RESEARCH STAKEHOLDERS
Our research cloud based solution supports your journey by helping your researcher build awareness, share outputs and demonstrate an impact.
We do this by matching scholars with funding opportunities and providing them with authoritative insights including research policy news.
We enhance legacy institutional data repositories and CRIS systems with a single next-generation SaaS Research Services Platform that allows your researcher to scale-up activities, whilst at the same time reducing the administrative burden on themselves.
SIGN UP TO OUR WEBINAR ON 17.03.2021 at
10am Melbourne time, 12pm Auckland time & 7am Perth time 
INCREASE THE IMPACT OF YOUR INSTITUTIONAL RESEARCH
YOU DO THE RESEARCH. WE DO THE REST.
Ex Libris paves the way to maximum impact of academic research.
Have questions? Get in touch
Ex Libris Ltd.
3 Dorset Rise, 5th floor
London, EC4Y 8EN
United Kingdom
Email: emeainfo@exlibrisgroup.com