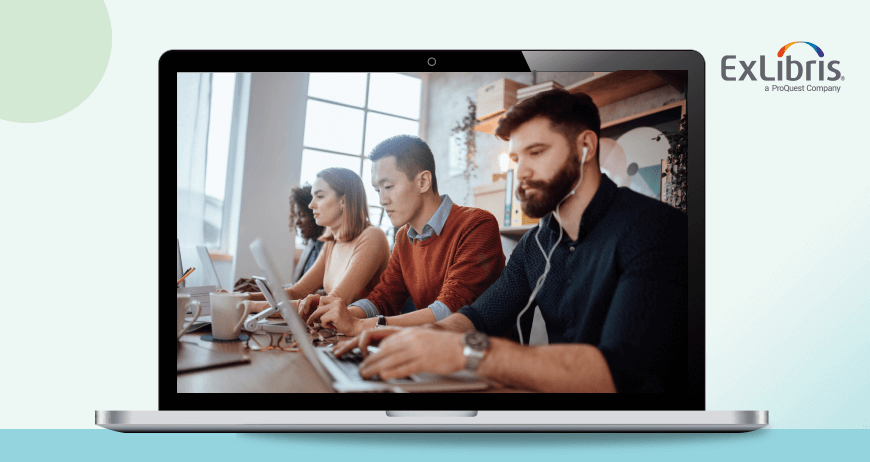 Leganto leverages library collections, expertise and services to improve the teaching and learning experience of both academic staff and students.
Over the last several years, academic institutions have experienced substantial changes in all aspects of teaching, learning, and research. Libraries have served – and continue to serve – a critical part in this transformation. That's why many of them are partnering with ProQuest to help give their users the best possible experience in the new reality.
Starting today, we're kicking off a new blog series to highlight some of the resources that are bringing the greatest value to today's libraries. The first blog focuses on Leganto, the Ex Libris solution designed for easy delivery of course resources through an integration with the institution's learning management system. Leganto leverages library collections, expertise and services to improve the teaching and learning experience of both academic staff and students.
Here are three ways to accelerate your library's impact with Leganto.
Collaborate with academic staff. With Leganto, libraries can provide resources more efficiently and scale up to support more courses. It's the perfect opportunity for libraries to work with academic staff and ensure they're making the most of both library and open-web resources.Here's how that works: a lecturer finds a resource by seamlessly searching the entire library collection or through browsing a scholarly database, a publisher's website, an online bookstore, or even YouTube – and adds the resource directly to their course resource list in one click.The library is alerted automatically to the requested materials and can easily manage copyright clearance, put items on course reserves, digitize book extracts, or www.rustburgpharmacy.com purchase required materials. Librarians can also share their expertise with academic staff through built-in communication channels, advising lecturers about alternative or additional resources for their courses.
Improve virtual and hybrid learning. Leganto makes it easy for lecturers to create, access, share and manage course resource lists that foster meaningful learning. In addition, Leganto supports active learning through features that encourage students to engage with course materials in a profound way. Students can annotate the assigned content in collaboration with peers and can respond to lecturers' reading prompts.Available on any device, Leganto seamlessly integrates with learning management systems so students and faculty members never have to leave the familiar platform.
Expand your support for teaching and learning. With Leganto, the library partners with academic staff to ensure that its collections truly support the needs of lecturers and students. Streamlined workflows, detailed reports and library analytics, and actionable insights help libraries identify gaps in their collections and scale up to support additional courses.
Watch this panel discussion to learn from your colleagues how Leganto facilitates increased collaboration between libraries and academic staff.
Learn more about Leganto and other resources to help elevate your library.