Discover Pivot-RP
The world's most trusted partner for the research office
FROM PROBLEM TO SOLUTION
SUPPORTING YOUR RESEARCH
With more than 20 years of experience, Pivot-RP unifies Pivot® and Research Professional into one platform, bringing together the most trusted global funding awareness solution for hundreds of leading research institutions around the world.
TO MAXIMISE YOUR FUNDING OPPORTUNITIES
Benefit from a trusted source of editorially curated funding opportunities, totaling billions of dollars, which are automatically matched to scholar profiles via the Pivot Funding Advisor® recommendation engine.
TO HELP YOU STAY AHEAD OF RESEARCH NEWS
Pivot-RP provides you with intelligence, interviews and insights to help you go from a bid proposal to a successfully granted award. It's a one-stop shop for bespoke advice, case studies and know-how articles to help you win more funding.
TO ADVANCE YOUR COLLABORATION WITH OTHER RESEARCHERS
Increase funding matches and discoverability of potential collaborators with researcher profiles that boost visibility of expertise across your institution, highlight your organisational structure and make it easy to match the right funding to the right researchers.
A BRAND NEW INTERFACE 
FOR EASY ONBOARDING
An easy-to-use interface provides quick results for new users, rapid onboarding with dedicated support, and training including live chat for admins and end users.
Research administrators can add internal funding, deadlines, and notes and can create newsletters, curated lists, targeted groups and announcements for users
TRUSTED BY LEADING RESEARCH OFFICES AROUND THE WORLD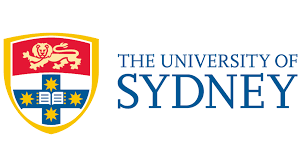 Have you got questions ?
Contact us now at emeainfo@exlibrisgroup.com 
Ex Libris, Ltd. Copyright 2021