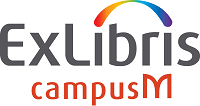 THE SEARCH FOR CERTAINTY
Where it is and how to get there
The upheaval in the student experience of both pre- and post-18 education in the UK, is something that no University has ever had to deal with before.
WHERE DO YOU GO FROM HERE
Looking ahead just one year reveals some of the biggest challenges to certainty in UK HE for a generation:
1. Effects of Covid
2. Changes in Tuition Fees
3. Changes to access to student loans
4. Hostility towards perceived 'low value' degrees
5. HE v FE as a home for Higher Level skills
6. Change to a form of post qualification admissions
7. Potential removal of degree awarding powers for subjects that fall below a new minimum threshold based on retention and employment levels
Discover more by downloading the e-book
"The search for certainty – where it is and how to get there"
WHAT'S INCLUDED IN THE E-BOOK
Download it today to discover more
Looking back over the last ten years or so it has been Government policy that has been the single biggest driver of change and challenge within the HE sector.
You need solutions that can avoid the redundancy brought on by the new normal of rapid policy and pandemic enforced changes.
A short overview on what campusM can do for you
Ex Libris Ltd. All rights reserved 2021