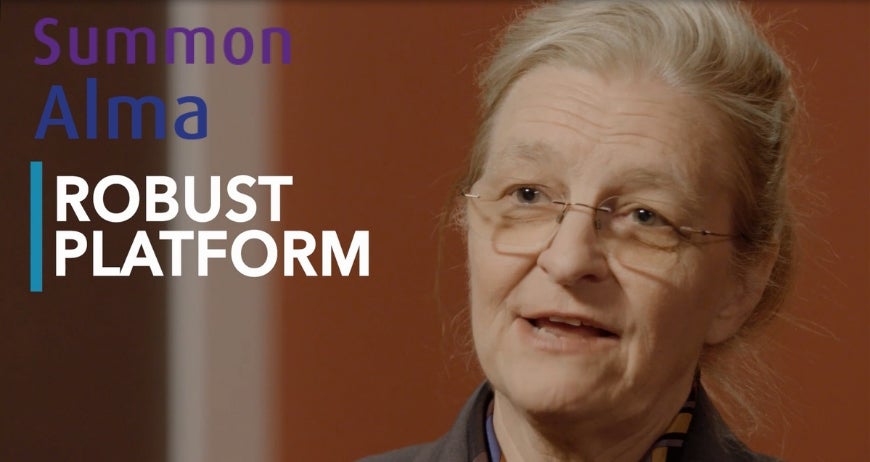 In this customer spotlight, Kathryn Silberger, Senior Librarian Digital Content Services of the James A. Cannavino Library at Marist College, highlights how the combination of Summon and Alma has delivered a robust platform that improves acquisitions, cataloging, reporting, and discovery analytics.
Marist College is one of over 30 libraries to select the Alma library management system and pair it with the Summon discovery service. The librarians at Marist, like the many others to adopt both Ex Libris services, is benefiting from a seamlessly integrated resource management solution that delivers precise information, flexibility, and an extensive array of capabilities.
The unified solution also benefits researchers by creating a superior discovery experience. The tight connection between Summon and Alma enables customers to streamline rights management, publish catalog data, highlight course reserves and deliver a new patron services page in Summon.
Interested in learning more?
Read our Summon-Alma overview or contact us to learn more how you can benefit for this unified solution to improve resource management and discovery at your library.