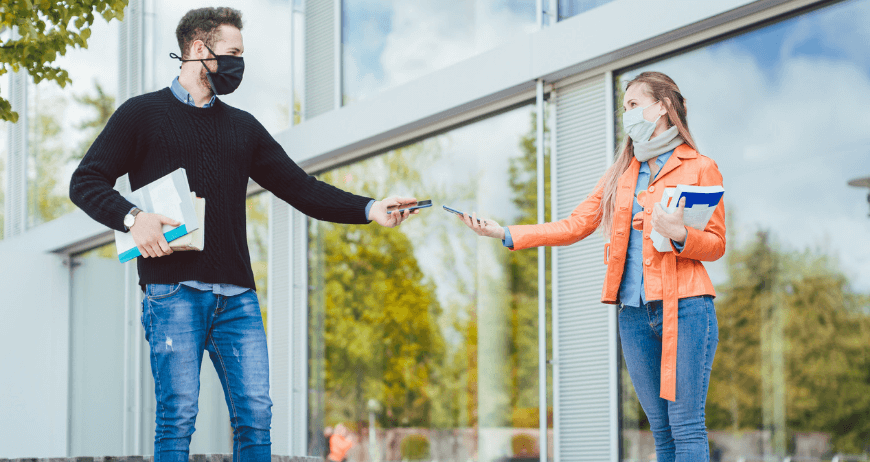 Matthew Sherlock, Ex Libris
It is fair to say, that for everyone, 2020 has been a singular year. Few people would have believed in 2019 that face masks would be the biggest fashion item of 2020, or that international travel would be down by more than 70% in 2020 compared to the previous year.
When looking at university campuses, where remote teaching has become the standard, rather than the exception, it's clear that the business of knowledge transfer has been radically altered by the pandemic. When we talk to customers, we are acutely aware of the pressures that have been placed on them, to ensure continuity for their students. The technological challenges have been manifold, and while in many cases, the technology has been named the hero, it is the people on the ground that have made this happen. Those tired faces we see in our conference calls attest to this!
As we moved into 2021, there is a real glimmer of that light at the end of the proverbial tunnel. Now that the first vaccines are being distributed, we can look to a return to a new normal. It is our belief that institutions will be transitioning from a laser-focus on survival to contemplating how they can thrive going forward.
As governments and business sectors begin to reopen and socialization commences in earnest, the concept of providing proof of your vaccine coverage is one that keeps coming up.
And until such time as we have the pandemic under control, the need to contain and stop the spread still exists, and here technology married to delivering touchless services start to break those paths of contagion.
When reviewing the potential technology and more specifically mobile apps, that can support a safe return to campus, we identified the following touchless services:
1. Digital ID Cards
We are already seeing digital ID cards being widely used across the university campus, supplementing and replacing physical cards that are easy to lose and expensive to 'manage'. There is a certain inevitability then that a digital vaccine card or at least a way of digitally identifying and validating that a student has been vaccinated will be a tool in the arsenal of returning to the new norm safely and responsibly.
2. Vaccine and/or symptoms polls
Providing an accessible means of completing attestation processes or identifying students with possible symptoms and then delivering the information they need to act on their situation will be key as students return to campus.
3. Contact Tracing
In addition to COVID self-attestation solutions and contact tracing features that already form part of the comprehensive student mobile app experience, the mobile device and their installed applications may be a vital key to getting students safely back to the classroom
4. Well-being engagement
Delivering the right information and the right support to the right users will ensure that remote and returning students feel supported and in contact with their school. This will go a long way to enhancing wellbeing and retention over the coming 6-12 months.
5. Attendance
Enabling the capture of accurate class engagement and attendance, whether in remote classes, in-person classes or a mixture of the two, will play a key role in measuring student engagement and helping to identify students who may need support. And as students return to campus, empowering them to check in to classes without the need to swipe, touch or sign anything reduces risks while ensuring the painless administration of attendance collection.
Talk to us to find out how we help our clients support their students both now and going forward as we all move from survive to thrive in 2021.
Contact us at campusM_Marketing@exlibrisgroup.com.