Ex Libris, integrated library system, part of Clarivate™ is committed to taking the lead on continuous innovation in developing library software solutions. We are driven to transform the future of library technology for all users and work in close collaboration with the entire library community. This is demonstrated through our open solutions, as well as reflected in our current work with open-source services such as FOLIO and Sinopia.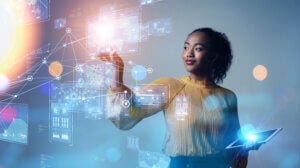 This year we participated as a Silver Sponsor at WOLFcon 2023, the annual event that brings together members of the Open Library Foundation's project member communities as well as users of their products. Highlights of our presence included discussing our on-going support of the open-source community, particularly our partnership with Drew University to integrate FOLIO and EDS with Rapido for simplified inventory management, real-time title availability, and integration with patron and circulation workflows. We were also thrilled with opportunities to talk about our collaborative cataloging initiative with Alma, library management system/Primo, library discovery service and Sinopia.
Our participation at WOLFcon piqued the interest and excitement of organizers, key leaders, current customers, and other conference participants. This led to many passionate and informative ad hoc conversations with new and familiar faces. Significant insight was gained from library staff about how Ex Libris can expand support and collaboration with the community. This event provided an invaluable opportunity to listen and learn more about the evolving needs of academic libraries.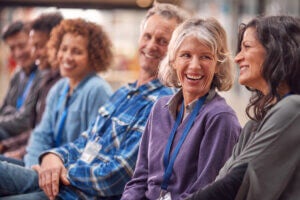 Thank you to members of the Open Library Foundation and the University of Chicago for hosting this year's event. Of course, our sincere appreciation to all the WOLFcon attendees for making our presence worthwhile at this remarkable conference!
Interested in learning more about our work with linked data and collaborative cataloguing? Join us for this upcoming Library Journal webinar, "Unlocking Connections: How Linked Open Data Benefits Library Users" on November 2, or contact us anytime.