The University of Plymouth, located in the United Kingdom, recently highlighted the significant impact of the campusM platform on its operations. Recognizing campusM's adaptability as a key feature, the university values its ability to develop content once and seamlessly distribute it across web, iOS, and Android platforms, providing a versatile solution for their digital needs. Additionally, the platform's ease of maintenance and robust support services have streamlined their operations and improved the user experience.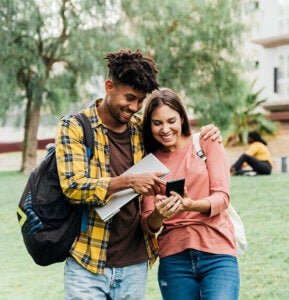 campusM's capacity to aggregate data from various university departments has proved invaluable, offering comprehensive insights and more efficient data management. The platform's centralization of resources, from maps to timetables, has empowered students to navigate their campus life seamlessly. As a result, the university has seen increased adoption of campusM year over year.
According to Rupert Frankum, the Digital Experiences and Platform Manager at the University of Plymouth, campusM has revolutionized the institution's communication with students and significantly enhanced the student experience.
For more on how campusM is contributing to a more connected and student-focused campus environment, watch the University of Plymouth campusM video testimonial.