Over the past quarter, the Ex Libris, integrated library system community and staff have shared new tips, tricks, code samples, and stories through the Ex Libris Developer Network Tech Blog. Covering a wide array of general topics surrounding Alma, Primo the library discovery service, and the Knowledge Center, each article below demonstrates ways the community is coming together to exchange ideas, information, and code to increase opportunities for other libraries to enhance their services.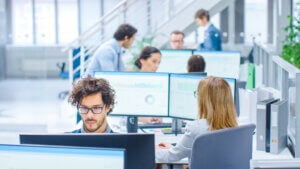 Take a look at the 10 latest submissions for valuable insight:
The Ex Libris Developer Network Tech Blog is the place to share. View online or sign-up for an RSS feed to develop stronger connections with the Ex Libris community and share your ideas, read others' posts, and comment on their innovative ideas.