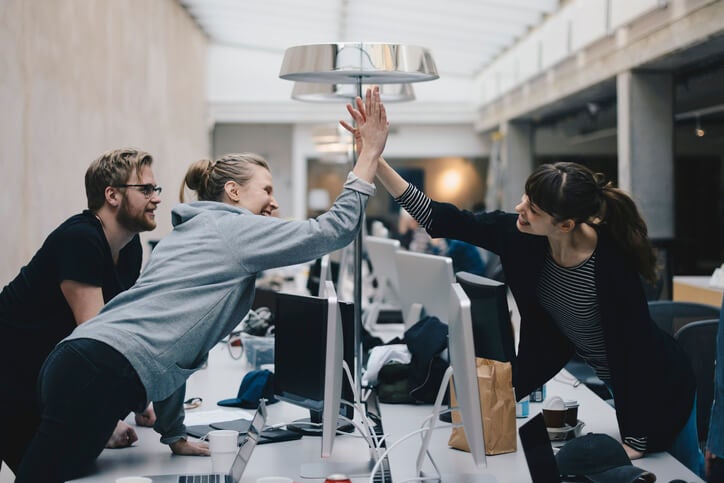 By Laetitia Maarek 
RapidILL's journey has been closely tied to that of its community, and it has been an amazing one so far. Its story is rooted back to 1997 when a devastating flood that destroyed half a million journals at Colorado State University led to the creation of a reciprocal resource-sharing system between several U.S. academic libraries – the start of an operating interlibrary loan system. Over the past three years only, the RapidILL community has experienced exponential growth, going from 325 to over 600 libraries in 25 countries. RapidILL is thrilled to announce that its members, to date, have placed an amazing 20 million requests to lend and borrow articles and book chapters within their network.
RapidILL is fulfilling the potential of its product by dedicating its efforts to three key missions:
Community-centered product: RapidILL connects libraries from around the world into a single place where they can share resources with reciprocal lending – there are no charges between members.

Fast turnaround: RapidILL provides exceptional service to end users with a committed 24-hour request fulfillment. In practice, it takes only 10 hours on average for a request to be fulfilled.

Automated workflows: RapidILL offers a fully automated borrowing process which seamlessly integrates with other library solutions such as Alma

library management system

and Rapido.
As the RapidILL community continues to grow, lenders and borrowers can enjoy an unprecedently efficient lending-and-borrowing process. University of Oklahoma, who just planted the flag of the 20 millionth borrowing request, notes: "RapidILL has connected our users with materials faster than ever before and we are so proud to be part of the 20 millionth request," Jenny Watson, Head, Storage and Delivery.
Kevin Kocur, Interlibrary Loan Coordinator, and Melisa Gallo, Interlibrary Loan and Collections Assistant from the University of Scranton, the university that processed the 20 millionth borrowing request, share their excitement: "The Weinberg Memorial Library of The University of Scranton is honored to be the lending library that fulfilled the 20 millionth RapidILL request. We are pleased to be a part of this integral service for the benefit of library users across the RapidILL network. We look forward to continued collaboration with other libraries."
A huge thank you to our sharing community for helping us continuously improve the overall library resource-sharing experience. Check out the latest updates on RapidILL here.
Here's to many more shared milestones in the future!