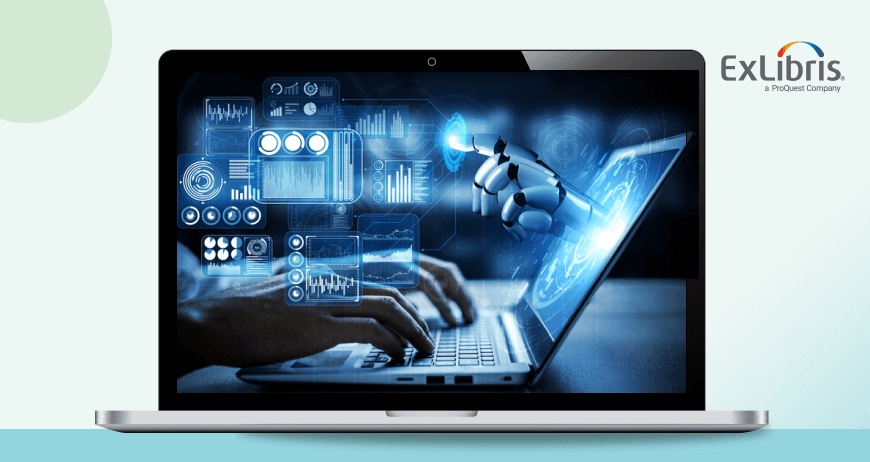 Researchers want their work to be acknowledged; and universities want their researchers to be acknowledged. Ensuring it happens is a necessary step to earning peer recognition, securing future funding, and improving the university's academic ranking.
The institution's research information hub (also known as a research repository) plays a key role in collecting and exposing researchers' scholarly outputs, data, and activities. However, with a rapidly growing volume of data and published research in a variety of formats, rounding up all the relevant outputs for the repository has become a heavily manual and time-consuming task. It is also vulnerable to human error, duplications and omissions, making it hard to accurately assess the full extent and impact of a faculty member's scholarly accomplishments.
An Intelligent Research Repository
A new technology is addressing those challenges by redefining how research libraries and institutions manage research repositories and keep researcher profiles up to date. Known as Smart Harvesting AI, it incorporates machine learning to tackle two critical tasks: matching scholars to their work; and populating the research information hub with this information at scale.
Smart Harvesting enables an institution to create a complete and accurate showcase of multiple types of scholarly information, activities, and entities in one place, all linked together.
Drawing on a large set of output records and researcher data, Smart Harvesting AI is able to identify relationships and patterns of information in scholarly publications and for each researcher. The more data it has, the better the results are. It first learns all variants of a researcher's name, their affiliations, research domains, years of professional activity, previously known assets, and other data. Then, in examining a given output record, the technology cross-checks those data points with the title, abstract, subject matter, co-authors, journal, full text, metadata, and author affiliation. The result is a quantified ranking of the likelihood that the record is the output of a specific researcher.
The process is automatic and comprehensive. Research repository managers can continuously enrich existing outputs with additional data, add missing metadata and links, correct author and co-author misidentifications, remove duplicated records, and add new records. The more information collected in such Smart Harvesting forays, the more accurately and consistently each researcher's work will be identified and reflected in their researcher profile.
The Multifaceted Value of Smart Harvesting
By automating updates to the repository and researcher profiles, Smart Harvesting reduces the time and effort librarians, researchers or research office staff have to spend maintaining them. This relieves significant pressure felt by researchers, who are expected to keep their scholarly records up to date, and ensures the institution always has accurate information on faculty activities, publications and citations.
Moreover, with a more accurate and comprehensive repository, it is easier to ensure academic research gets maximum exposure, track its metrics, set benchmarks, and produce robust analytics. This, in turn, makes it possible to demonstrate the value of research activities to institutional stakeholders.
Read this paper to learn more about how Smart Harvesting AI can help grow your institution's research footprint.