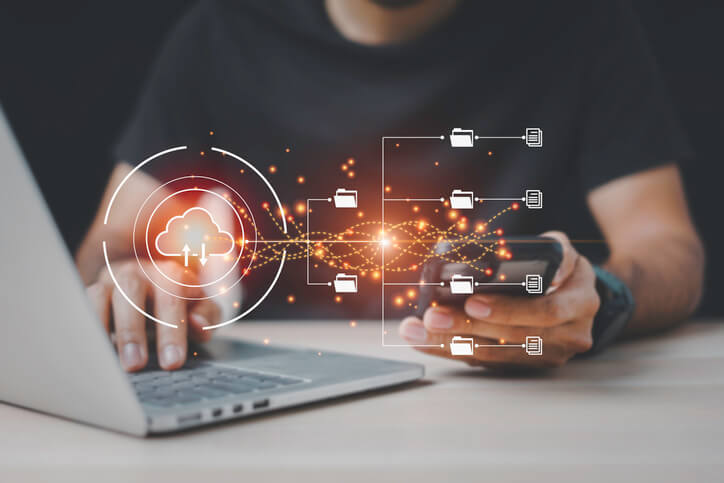 By Laetitia Maarek 
Rapido gives patrons access to an additional 900,000 book chapters and 40,000 niche titles from the largest institutions in the world. 
A priority for Rapido is fulfilling users' borrowing requests with quick and easy resource access. Rapido's flexible resource-sharing system makes it possible to automatically fulfill any request via reciprocal networks, with no additional fees for the libraries. In some cases, such as for copyright compliance, libraries need to provide alternative ways for getting resources beyond the traditional Rapido ecosystem and networks. For these situations, we are excited that Article Galaxy by Research Solutions is now available as solution and part of the Rapido resource-sharing ecosystem.
Mutual subscribers of Rapido and Research Solutions can benefit from the Article Galaxy integration, which provides an additional cost-effective option for acquiring content. This add-on offers fast delivery of journal article PDFs with coverage across more than 40,000 journal titles, special copyright royalty rates, and delivery fees. The average cost of acquisition is controlled at $29 per article.
Research Solutions acts as a "last-resort supplier" allowing libraries to acquire an article. The fee-based suggestion can be called up if Rapido isn't able to find the article within your library pod or when copyright rules require you to acquire it. The cloud app maximizes your patron's opportunities to find the resource needed timelessly, smoothly, and instantaneously.
The Article Galaxy cloud app also helps your patrons access even more content around the globe thanks to Research Solution's collaboration with the largest national libraries in the world. Patrons are now a request away from acquiring a hard-to-find chapter or article from top institutions worldwide.
Christopher Lee, Resource Sharing Manager at California State University, Office of the Chancellor shares: "The Article Galaxy add-on finally lets our library staff see copyright prices at the time of ordering and gets the article to the patron within minutes or hours. Setup is easy and straightforward."
To take advantage of the new Article Galaxy integration, libraries that are subscribed to Research Solution can easily enable the cloud app Article Galaxy cloud app. This cloud app checks whether an article is available for acquisition and includes pricing information. If you are acquiring the article, the whole application workflow is processed automatically. This includes sending the resource to the user and closing the request. This way, libraries enjoy full visibility into the acquisition process without any added complexity.
You can configure Article Galaxy to communicate with Rapido in just a few minutes (Fulfillment > Resource Sharing > Partners > Add Partner). To get started, visit our Managing Borrowing Request page in the documentation and scroll down to the "Reprints Desk" section.
If you want to learn more about this integration or Rapido library resource sharing, please fill in the contact form at the bottom of the Rapido page. If you'd like to get more information on Article Galaxy or Research Solutions please visit this website.