In a world where larger institutions often dominate the conversation, the Cairnmillar Institute, a small and highly specialized learning center, embarked on a journey to overcome their initial hesitation and found that regardless of size, any library can reap the benefits delivered from Alma's unified, cloud-based library management solution from Ex Libris, a part of Clarivate™.
A renowned center for psychology and counseling studies in Australia, the Cairnmillar Institute expanded academic offerings over the years. In serving a broader range of students and diverse educational programs, the limitations of their existing library system became apparent. The library, designed to support specialist and small educational institutions, struggled to accommodate the growing circulation volume and lacked a proper discovery system.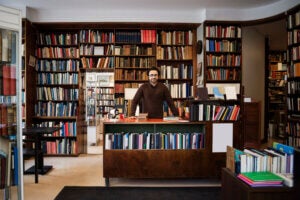 To address these challenges, the Cairnmillar Institute engaged in a comprehensive due diligence process to identify the most suitable library management system. They assessed multiple options and consulted with librarians at other institutions to gather insights.
The decision to adopt Alma and Primo
Alma, integrated holistically with the innovative Ex Libris Primo discovery service, emerged as the preferred choice, primarily due to the solution's reputation and user feedback. The library put together a comprehensive document highlighting the advantages of Alma and Primo and presented it to the academic board, securing approval for the transition.
One of the initial hesitations in adopting Alma and Primo was the perception that these systems were too extensive for a smaller institution like Cairnmillar. With only two part-time librarians and no dedicated library technicians, there were concerns about implementation and ongoing support. However, Ex Libris implementation specialists provided invaluable support during the transition, making it a seamless process.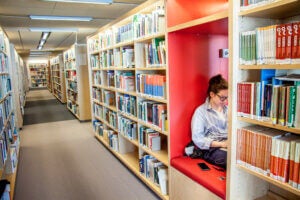 Cairnmillar's librarians found that the functionality of Alma and Primo significantly improved operations. Additionally, analytics and reporting features of the system proved invaluable for data-based decision-making. Their transition to Alma and Primo not only improved their internal processes but also met the high expectations of their students and academic staff.
The move to Alma and Primo enabled the Cairnmillar library to better align with the objectives of the institution. As the Institute continues to grow, the system's scalability and discoverability features will support the expansion of its resources and services into the future.
Read more about the Cairnmillar Institute's successful adoption of Alma and Primo.