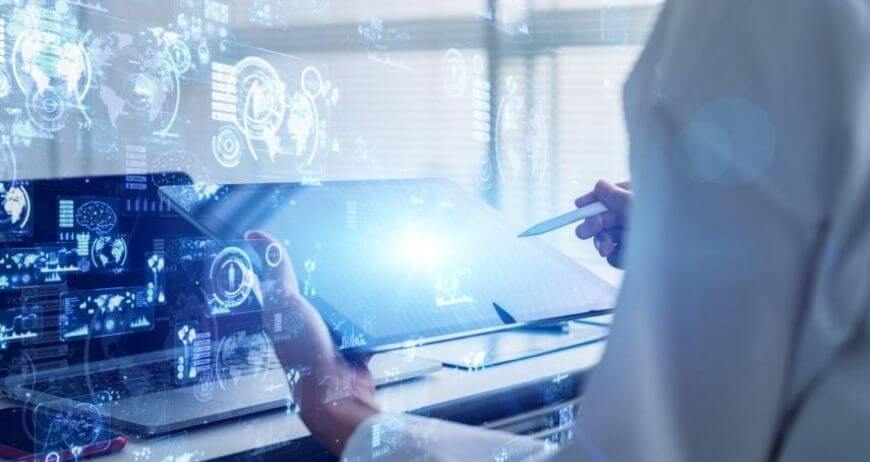 Dani Guzman, Ex Libris
To understand how research offices are meeting today's challenges, we spoke with Dr. Lorna Thomson, director of the University of Edinburgh Research Office.
Dr. Thomson says her goal was to "create an agile team who could respond quickly to changing research opportunities." By adopting a more businesslike approach to research management, she has done just that — and Edinburgh researchers have benefited as a result.
Research funding
Finding grants to support their work is a key challenge for researchers, who must navigate a funding landscape marked by ever-changing regulatory hurdles and shifting political winds.

The funding environment is changing more rapidly than ever before, and universities need to be responsive to that.

In the United Kingdom, for instance, UK Research and Innovation (UKRI) — which directs public funding for research — is encouraging research teams to coordinate with industry partners. Meanwhile, Brexit has everyone wondering what impact the U.K.'s withdrawal from the European Union might have on the research community.
"The funding environment is changing more rapidly than ever before," Thomson says, "and universities need to be responsive to that."
What's more, the global pandemic has cast a further cloud over the funding landscape for research, raising questions about the availability of funds amid an economic recession. "Many charities have seen donations drop off dramatically," Thomson says. "It's a valid question to ask whether they will be able to continue funding research in the same way."
Having an agile research support team with very diverse expertise can help universities keep up with rapid changes, even amid the pandemic. At Edinburgh, where about 72 percent of the cost of research is covered via external funding sources, the Research Office helps faculty identify funding opportunities and craft winning proposals — and the office is staffed with people who come from wide-ranging backgrounds, including both academics and the private sector.
"We provide a menu of support," Thomson says. These include both live training sessions and online guides with advice on finding research partners, locating possible funding sources, and writing grant proposals, as well as one-on-one support for large research projects.
Research partnerships: From a reactive to a proactive mindset
One of Edinburgh's keys to success has been shifting from a reactive to a proactive research mindset. "We're not waiting for opportunities to come to us," Thomson explains. "We're always looking for new partnerships that might open the door to further opportunities." This mindset has led to a new research partnership with Legal & General on the Advanced Care Research Centre to improve understanding of care in later life and to revolutionize how it is delivered. As the research landscape changes, "we want to be the institution that funders think of first," she adds.
For Thomson's office, partnerships with other units within the university are just as critical as well. For instance, Edinburgh Research Office works closely with the University of Edinburgh Library to foster a culture of open research on campus. "Many researchers associate the library with supporting the needs of students," she says, noting that the library and research office are working together to change that perception.
Being agile requires thinking more like a business than a traditional university. Thomson's office uses technology tools to make better decisions and deliver more value to stakeholders. For example, tools such as Research Professional allow staff to evaluate potential funders and research partners according to criteria such as cost recovery rates. "We're taking a much more data-informed approach to our operations," she says.
For Thomson — a former chemist herself — helping faculty achieve their research goals is very rewarding. "I love seeing the outcomes of our research," she concludes, "and knowing that my team have made a contribution to that."
Dr. Lorna Thomson serves on the Ex Libris Research Management Advisory Council.
August 31, 2020