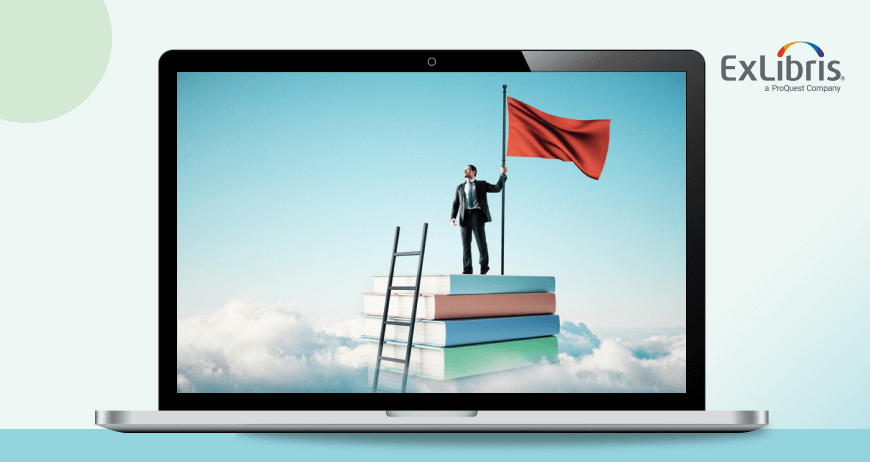 Barbara Rad-El, Senior Librarian, Ex Libris
In the best of times and in the most trying of times – as the world recently experienced – libraries have consistently served as a gateway to information, education and community. Throughout the global pandemic, libraries have remained a reliable, resilient force, connecting patrons of all ages to affordable (sometimes free) access to the internet, educational resources, and each other (even if virtually). This was no small feat during Covid-19 lockdowns.
That's why this year's National Library Week is the perfect time to recognize and show appreciation for the vital role that libraries and librarians have played throughout the crisis, helping patrons maintain some semblance of normalcy, one physical or electronic book at a time.
Embracing transformation
The pandemic forced all sectors to rethink their business models. For better or for worse, the pandemic created a new normal, pushing almost everyone online at an unprecedented pace. The education sector's swift shift to remote learning left many students – from those attending kindergarten all the way up to higher education institutions – at a disadvantage. Libraries stepped up to the challenge, finding innovative ways to meet the digital needs of many of their patrons.
At rapid speed, libraries across the world transformed from being places that lend books and host kids' story hours to being vital digital resource centers that set up free Wi-Fi access in their parking lots as well as lending laptops and portable Wi-Fi hotspots to enable patrons to study remotely from home. And, it goes without saying, offering patrons online access to e-books, audio books and journals. By adapting their services, libraries provided – and even expanded – more equitable access to learning resources and opportunities.
Innovation during the pandemic
Despite the many challenges and restrictions presented by the pandemic, libraries worldwide adapted themselves and their services to ensure that patrons, especially students, got the resources they needed, even when libraries weren't able to be physically open. The following are just some of the many ways that libraries were able to support their communities during the health crisis:
Using cloud-based resource sharing platforms. Libraries at higher education institutions worldwide, whether community colleges or public and private universities, either partnered with or continued utilizing their online resource sharing platforms to ensure that students could easily and affordably access course materials online.
Developing and offering online programming. Whether on YouTube or livestreaming via social media, many libraries are offering live and recorded virtual programs. Ranging from live author chats, book festivals, lectures, homework help, escape rooms, puzzles, chess tutorials, or knitting or cooking demonstrations, among many others, these virtual programs have attracted a growing online community of engaged library patrons of all ages.
Sending out weekly email newsletters. Such weekly emails have been a lifeline to patrons, keeping them up to date on a variety of information and issues, including Covid-19 safety guidelines, library re-openings, new hours or shutdowns, the remote library services that are available, as well as upcoming online or in-person events.
Offering virtual book-browsing and curbside delivery. As many libraries weren't able to offer patrons the opportunity to physically browse their shelves in person, they created virtual book-browsing web pages that provided book choices based on subject matter and preferences, as well as a book-matching service based on Google Doc questionnaires. Some libraries even partnered with local businesses to recommend specific reading material on certain topics, like finance, for example, to boost readers' knowledge. And, as with retail stores and food services, libraries also started offering curbside delivery for online book requests.
Continued and deserved appreciation for libraries
Libraries have played a large role in helping society deal with – and get through – the pandemic. Grateful patrons have been able to access online library services even during shutdowns. Sources say that digital readership is at an all-time high.  This trend will most likely continue even post-pandemic, as will enrollment in online learning, which had already been steadily rising long before the pandemic. This highlights the need for libraries to continue their efforts to make access to the internet and to educational resources and course materials easy, ubiquitous and affordable. The libraries themselves seem to know this – and embrace it. They have proven that they will continue going above and beyond to meet their patrons' ever-changing needs.