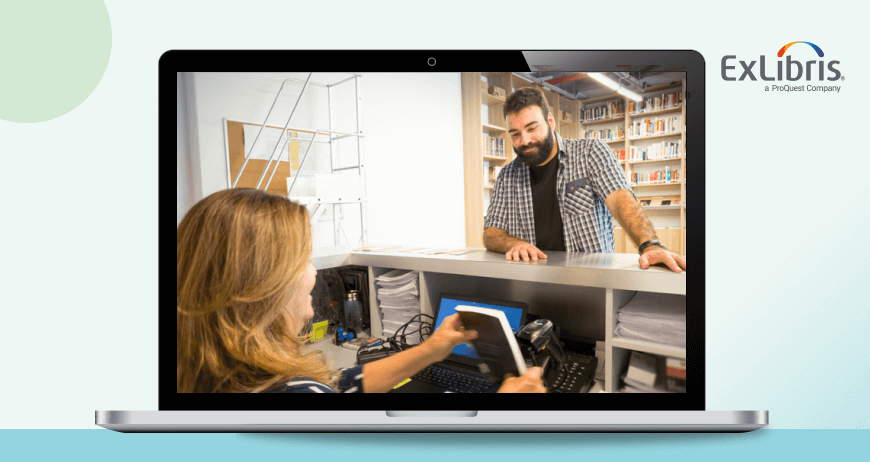 The Ex Libris interlibrary loan platform plays a key role in next-generation discovery-to-delivery for leading university libraries.
Judith Fraenkel, Director of Product Management
Rapido is a new product to the market, our team has been working on it for nearly 2 years already with the collaboration of our development partners and early adopters who have helped us shape a solution that suits their needs. I feel personally lucky and grateful to our Rapido partners for their input and feedback throughout this process. The collaboration and community spirit has shone so brightly.
As a Product Manager, it is always exciting to see a product being born, in production and then live after many months of work. In June, we held our very first Webinar together with customers from our growing community. Together we had the opportunity to discuss the great strides forward we are taking to support the future of resource sharing and the strategic role that interlibrary loan is playing today – with over 300 participants. What a great achievement!
'Putting the patron experience up front'
Panelists in the webinar, which took place on 21st June 2021, addressed those issues and more, noting the key role Rapido plays in enhancing their efforts to serve patrons. This patron-centered approach is also reflected in the vision of next-generation discovery-to-delivery as expressed by the Big Ten schools.
Mark Paris, Associate University Librarian for Scholarly Resources and Discovery at Brandeis University, characterized as providing "more of an Amazon-like experience," which patrons have come to expect in all areas of their lives.
Dan Taylor, Library Systems Specialist at Ithaca College, said that students are their "why," adding "that's what Rapido does – it puts the patron experience up front."
Curran Riley, Shared Systems Manager at University of Wisconsin-Madison said: "Rapido is a concrete implementation of the Big Ten vision, making it easy for patrons to quickly search and find what they need."

The panelists cited several ways in which Rapido meets their vision for resource sharing:
The library is able to acquire, access and provide materials very quickly.
More resources are available via interlibrary loan, making knowledge available for more researchers and users.
The process is clear and simple, taking place in a familiar online environment (Primo or any other discovery interface).
The patron knows up front the resource format, time to delivery, loan duration, cost (where relevant), and more, so they can make informed decisions.
Patrons have unprecedented visibility into their requests, which they can track from their institution to a partnered lending library and back, with automated updates on when the requested resource is available for pick up.
All patron requests and access to shared resources are centralized, simplifying library services.

Resource sharing is really about cooperation, collaboration and contribution.

 Dan Taylor, Ithaca College
Changing the resource sharing paradigm
Dan, of Ithaca College, said, "Resource sharing is really about cooperation, collaboration and contribution." In that regard, "Rapido provides consistency and some really exciting opportunities" through the system's pods. Participating libraries can organize into cooperative groups in accordance with their needs. He added that Rapido's streamlined collaboration and advanced automation "has been a really big boost for us in terms of resource sharing and time savings."
Mark added "At Brandeis University resource sharing is managed as a natural extension of collections. Instead of looking at resource sharing as transactional. I want to step back and look at it as strategic." That means selecting partnerships carefully, with an eye toward expanding the range of resources that can be made available to patrons even when the library does not want, or need, to own them.
Both Curran and Library Systems Administrator Katie Sanders, from University of Wisconsin-Madison, highlighted the importance of Rapido's flexibility. The solution's APIs allow the university to integrate Rapido with their central homegrown discovery tool, custom catalogs and discovery interfaces used by affiliated libraries. The university library can easily meet the requirements of its various consortia agreements, rather than attempting to get partners to adjust to the University of Wisconsin-Madison's system.
Expanding the 'circle of friends'
"As a research university, we at Brandeis rely on various 'circles of friends,' such as the Boston Library Consortium, the IDS Project, and more," Mark explained. The library has set up resource sharing with a number of institutions and groups, like the SUNY consortium, with an eye toward expanding partnerships internationally.
Libraries are replacing their current Resource Sharing platforms, with the goal of being more flexible and collaborative.
"The more we work together," Dan observed, "the larger the universe for this kind of resource sharing becomes and the greater the access we'll be able to provide our patrons – which, at the end of the day, is really what we're all looking to do."
Click here to see the full webinar
July 22, 2021