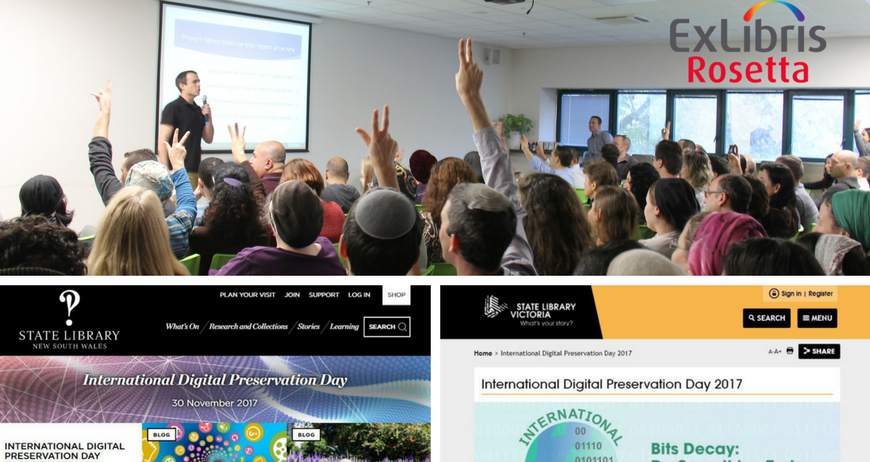 International Digital Preservation Day is here, and we celebrated at Ex Libris with a "Rosetta Day," presenting the importance of preservation and celebrating Rosetta's 10th anniversary.
While our get-together was fun, it is the Rosetta community that truly shines on International Digital Preservation Day.
Rosetta Community Guides to Digital Preservation
In honor of International Digital Preservation Day, members of the Rosetta community have put together important resources for learning about digital preservation, in theory and in practice.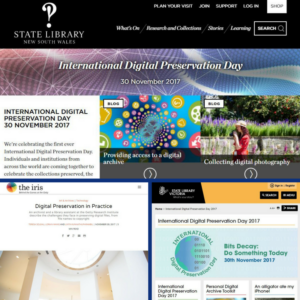 Check out the portal created by State Library New South Wales, where you can learn about every aspect of digital collection, preservation, and access for different types of materials.
Read about the Getty Research Institute's "Digital Preservation in Practice."
Learn from the experiences of the State Library Victoria, with a collection of blogs and articles that include advice, reminiscences, and news about SLV's collections and preservation efforts.
Build your own preservation plan with input from the University of Sheffield and the University's digital preservation milestones.
And on a more personal note, read the reminiscences of Michelle Lindlar, Digital Preservation Team Leader at Technische Informationsbibliothek (TIB), and Yvonne Tunnat, Preservation Manager at the ZBW Leibniz Information Centre for Economics, about their own preservation experiences.
And in case you missed it, take a look at our 10th anniversary video below and see all the community presentations from our Rosetta Advisory Group meeting!
We look forward to celebrating many more anniversaries and digital preservation days with you!