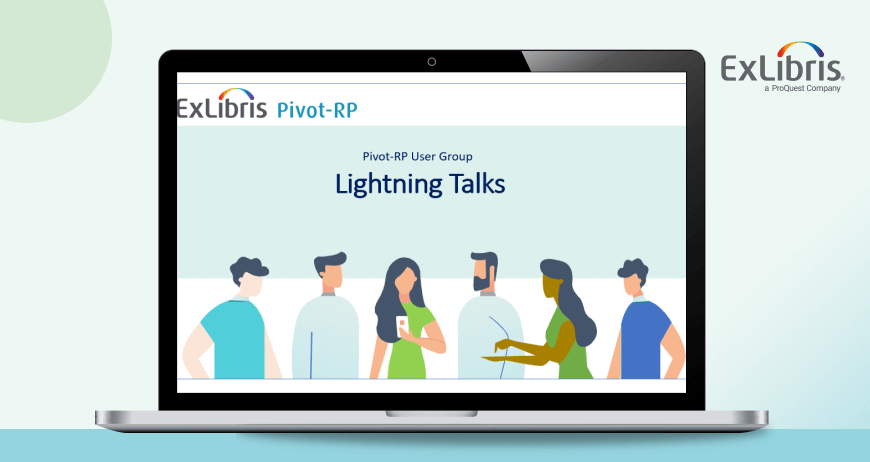 In this video presentation, Stephanie F. Scott, Director of Policy and Research Development at Columbia University and Columbia University Irving Medical Center, provides a glimpse into how they established a new way to share the ability to distribute funding opportunities across the campuses and departments.
In 2018, Columbia University's Sponsored Projects Administration (SPA), in collaboration with the Augustus C. Long Health Sciences Library (HSL) , announced the adoption of Ex Libris integrated library system, more specifically the Pivot-RP funding solution and established help desk email support for anyone in the university community who needed assistance in using the new tool to find research funding. They also set up training sessions and provided documentation and other on-demand guidance materials.
"Pivot-RP would not have been a success without the collaboration of the Columbia Health Sciences Library, which has really been wonderful," Stephanie said.
Although Pivot-RP is used throughout Columbia's main campus and the four schools within the medical center, there isn't one central office tasked to assist individual faculty, postdocs and students find funding opportunities. To better assist the individual needs of researchers, SPA and HSL came up with the unique solution of asking each department chair to designate someone as the Pivot-RP Point of Contact (PPOC). The benefit of this approach was that these individuals are very familiar with the types of funding sought by faculty within their respective departments.
The overall goals were to reduce the time and effort faculty spent searching for funding opportunities, enhance the visibility of researchers' profiles, and form a PPOC community to foster ideas and share best practices for the discovery of targeted funding opportunities.

In fiscal year 2020, more than 4,000 proposals were submitted, and the University had more than $1.3 billion in sponsored projects awards.

Currently, Columbia has 30 PPOCs across the university. They have all received extensive Pivot-RP training and admin rights for using the solution. The PPOCs can create customized newsletters, groups and curated lists as well as organize internal funding opportunities. This level of cooperation is essential to keep pace with the high volume of research activity. In fiscal year 2020, more than 4,000 proposals were submitted, and the University had more than $1.3 billion in sponsored projects awards.
The PPOC approach adopted at Columbia University is a great example of spreading engagement and responsibilities across the campus and facilitating more focused discovery of funding opportunities using Pivot-RP. Perhaps this type of role will catch on!
Watch here:
junio 29, 2021