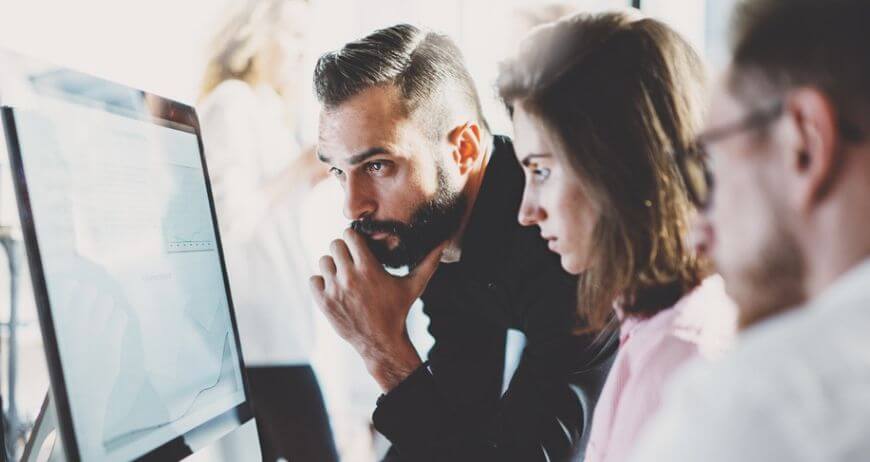 At the end of our last blog post on new challenges facing academic researchers, we highlighted a comment in a report by the University of Cape Town in South Africa about the "culture of research" a research office can help promote at a university. Continuing our review of the Alterline study commissioned by Ex Libris, on the conduct and support of academic research, let's break the "culture of research" down to explore concrete opportunities for the research office to improve support for researchers and drive measurable impact.
The Research Office's Relationship with Researchers
Research offices have a key role to play in the activity of researchers, with expectations varying from institution to institution. As we noted in our last blog post, at each step of the process of managing research projects about half of the researchers surveyed said they did it themselves, rather than relying on support from others. However, the research office helped 27% of respondents with "finding relevant funding opportunities", 26% with "applying for funding grants", 22% with "managing article processing charges (APC)", and 16% with "monitoring the impact of your research". This makes the research office the leading source of support for all but one task ("finding relevant journals for publication," for which researchers turned more to research assistants) among those who said they received help from others. The fact that those researchers who do seek help turn to research offices, while about half do not look for assistance at all, shows a clear opportunity for the research office to leverage their expertise and increase their support for all researchers.

One indication of pervasive inefficiency cited in the study was the number of different systems used for research management.

Finding & Applying for Funding
Senior research office personnel said the metrics they tend to focus on are the number and value of funding grants awarded. Yet, the current increase in funding opportunities' size and complexity has led to further challenges for research office personnel, particularly in light of a more interdisciplinary research environment.
These management challenges span pre- and post-funding recruitment. A common issue mentioned by senior research office members is the problem of ensuring enough staff is available to manage a grant once it's actually awarded. As one research office director in the UK put it, "The award comes in whether you've got the staff to support it or not." This time lag, while support staff are being onboarded or assigned, can create difficulties in early stages of managing research funding, with researchers having insufficient administrative support in managing research funding.
One reason cited by senior members of the research office for their limitations in finding and managing funding is a relative lack of resources available to them. Given the lack of resources, the research office is sometimes forced to prioritize support for researchers based on the potential monetary value of the grants sought or the seniority of the scholar involved, under the assumption that the selected academic is able to attract more funding.
These findings indicate that access to more focused funding opportunities and more streamlined funding management could be key to allowing research offices to meet the needs of more researchers.
Demonstrating Impact
One factor that plays a role in justifying future budget allocations and external funding for research is the ability to demonstrate the impact and value of previous projects.
According to the study, most research offices are looking at 'ordinary' metrics like the number of citations of a given research paper in an effort to approximate impact analysis. However, such metrics represent only a partial aspect of research impact and reflect only the interest within academia.
On the other hand, researchers, research officers and fund managers are often interested in understanding the impact of research on society, and how the academic research makes a real-world difference. Moreover, the ability to provide that kind of information may ultimately have a positive effect on the university's retention of faculty, according to the study, by promoting feelings of greater fulfillment among the research staff.
There is clearly a need for agreed-upon standards for measuring impact that go beyond the scholarly setting.
Faculty Profiles and «Branding»
Another challenge that can impact researcher and university's reputation is showcasing researchers' current work. The research office is often tasked with maintaining a researcher profile system and ensuring it's up to date. However, at times, researchers already have profiles available across a number of disparate platforms, where it is not always clear if the information presented there is maintained accurately – or at all.
So, it often falls to the research office to independently collate information from other sources to keep the institutional profile system current. While this can be a challenge and time-consuming, the university has its own interest in the profiles, as the activity of its researchers also form part of its "brand".
Building profiles with automatic updates from various profile platforms could reduce administrative burden on researchers while showcasing all the research work coming from an institution.
Streamlining and Simplifying
The study made it clear that senior research office members were not prepared to sacrifice quality for improved efficiency, although it was acknowledged that streamlining research information management systems would improve effectiveness. One indication of pervasive inefficiency cited in the study was the number of different systems used for research management.
Around 73% of those surveyed said they used three or more systems throughout the research lifecycle, with a little over one-third (36%) saying they used at least four. In the US, this last figure was up to 40%.
Streamlining that aspect alone would undoubtedly make research management systems more user-friendly, which is a valued quality among modern research platform users. That's one of the clear conclusions presented in the report. The trick is finding the balance between ease of use and robust functionality.
Research Management Systems: Access, Standards and Reputation
Overall, the challenges (and opportunity) for research offices can be summarized as collectively storing and centrally presenting all available research in the most useful fashion. It's about access to resources, institutional reputation, and compliance with industry and in-house standards.
In the coming blog entries, we'll be delving deeper into the opportunities for the research office and the academic library to meet these challenges head on with effective research data management.
In the meantime, for more details, you can read the full Ex Libris study.
julio 8, 2019