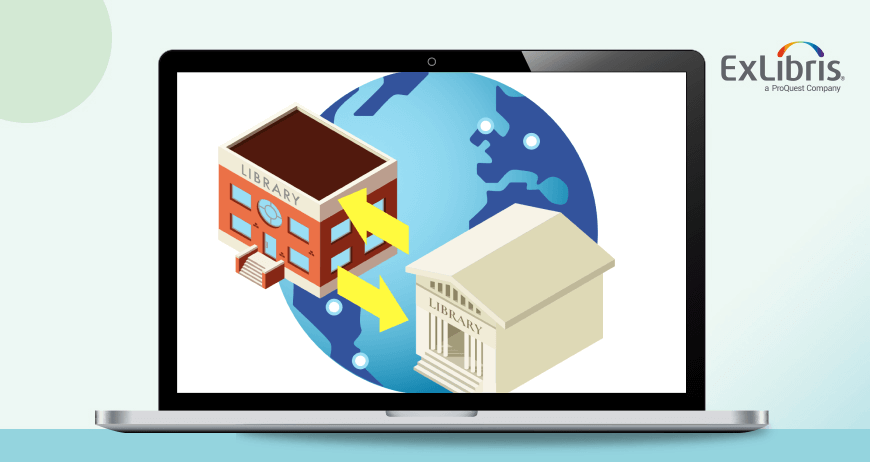 Librarians share their experiences and predictions in a Library Journal and ProQuest-sponsored panel
There is no doubt that the resource-sharing environment has drastically changed in the face of the COVID-19 pandemic. Increased user expectations, reduced budgets, and remote teaching and learning have driven librarians to urgently re-evaluate their resource-sharing workflows, processes, platforms and technologies. The pandemic also made resource sharing more important than ever.
Initiatives like RSCVD, the OCLC Physical ILL Return and Lending Status map, the Hathi Trust Emergency Temporary Access Service, and the RapidILL COVID-19 Pod were all born out of the need to help librarians share materials in a public health emergency. But as many institutions reopen their doors and return to in-person education and research, which of these urgent changes will become permanent?
This was the topic of "Resource Sharing: What Will We Keep from the Pandemic?" – an August 2021 webinar featuring candid conversations with resource-sharing librarians. The event was divided into three panels, each featuring several librarians from across North America. Here are a few highlights of what we learned.
Panel 1: Challenges and Opportunities
Moderator: Robyn Weisman, Research Sharing Services at Vanderbilt University Libraries
Panelists: K. Zdepski, Resource Sharing Librarian at the University of Massachusetts Amherst; Gail Williams, Library Information Specialist for Resource Sharing, University of Missouri-Kansas City
During the pandemic, the University of Massachusetts Amherst library – which uses RapidILL – had to cut down on resource-sharing services, but still managed to improve fill rates. "We just didn't have the staff hours to do retrieval and scanning. Right now, we're trying to sort out how…to keep the innovations and the things we figured out how to do more smoothly," Zdepski said.
Those innovations were born out of necessity – in other words, they began as workarounds when staff or resources weren't available, such as developing a triage system to address loans, enabling patrons to self-select delivery methods on the library website, or referring patrons to the local public library.
Williams agreed. "We tried our best to come up with alternatives for our users – for example, if someone requested a book, we asked if there were one or two chapters that would work for them instead," she said. "People have been reasonable in their expectations."
Williams, also a user of the RapidILL interlibrary loan service since 2018, said the interlibrary loan service was a game-changer during the pandemic. "There are many requests we don't even see at all, which is great," she said (RapidILL automation handles these requests without mediation from librarians). "Our library also uses RapidILL in conjunction with OCLC and DOCLINE to make sure all our bases are covered when filling requests."
All three librarians are working quickly to prepare for the upcoming academic year as policies and mandates continue to evolve. "We're pretty sure that 'normal' isn't going to be the normal that we're used to," Weisman said.
Panel 2: Resource Sharing Through Partnerships
Moderator: Robyn Weisman, Research Sharing Services at Vanderbilt University Libraries
Panelists: K. Zdepski, Resource Sharing Librarian at the University of Massachusetts Amherst; Jalesia Horton, Head of Access Services, Southern Methodist University; Alison O'Grady, ILL Supervisor, Williams College
These three panelists stressed that despite the challenges of the pandemic – including long delays in the postal service – their fulfillment rates and turnaround times have remained solid, even for materials outside of North America. That's thanks to the hard work of their staff, tools like RapidILL, and excellent communication between other libraries and patrons.
"At the beginning of the pandemic, resource sharing was the only way for [students and faculty] to get materials, so it pretty much became a necessity," said Horton. "RapidILL and other resources and partnerships were game-changers in users' ability to be successful in the classes that they had already started. I think the pandemic really opened faculty and students' eyes to what was possible through resource sharing."
Zdepski stressed that automated interlibrary loan (ILL) systems are important to "take care of the easy tasks" so the library staff can take more time for one-on-one communications. "It's always worth the effort to just ask another library," they said. "Sometimes a simple conversation can get a patron's needs met."
O'Grady said her users have been extremely grateful for the help and have offered "a lot of gratitude and a lot of understanding…RapidILL allowed us to fill more requests…and that was a game changer."
"When they get an article very quickly, they say 'thank you, thank you,' not knowing we didn't even touch it," she said. Horton agreed: "seeing those types of comments definitely helps us understand that we are helping people. I think patrons really [feel] like they [can] rely on us and that that really comes through in their feedback."

Implementing RapidILL as part of Rapido has been a big game changer

Panel 3: Cooperation and Conversation
Moderator: Judith Fraenkel, Director of Product Management for Rapido, Ex Libris
Panelist: Mark Paris, Associate University Librarian for Scholarly Resources and Discovery, Brandeis University; Dan Taylor, Library Systems Specialist from Ithaca College
Brandeis and Ithaca College are two early adopters of Rapido, a full-service, discovery-to-delivery library resource sharing platform that automates and simplifies the borrowing and lending processes. Built on the Ex Libris higher-ed cloud, Rapido includes RapidILL – interlibrary loan software for document delivery, and integrates with the Primo library discovery service and the Alma library management system.
The COVID pandemic really unearthed the fact that resource sharing, said Taylor, is "the best part of our library."
"It involves cooperation, collaboration and contribution," he said, and "it wraps up into a neat little ball [the ability] to get knowledge out there, making sure people get what they need when they need it."
Paris agreed. "Resource sharing is not just about getting materials for our patrons – it's about the community interaction and contributing to mutual success," he said, adding that resource sharing needed to be "very seamless and consistent…starting with the request process." Brandeis's move to Rapido has facilitated strong https://www.pharmacy-reviews.org/ conversations with partners and will mean improved collection access, Paris said.
Like other panelists, Taylor said that automating the busy-work of resource sharing means more time to focusing on more strategic, "trickier-to-find" items. "Implementing RapidILL as part of Rapido has been a big game changer – it's a larger net that we can cast out to get digital files, and the turnaround time has been tremendous for us."
As early adopters, both Paris and Taylor said they've had a positive experience working with ExLibris to help shape and adapt the product to make it even better for future users – and implementation has been relatively simple.
"It's been great to have that cloud-based infrastructure," said Paris. Taylor added: "there are fewer points of failure along the whole track, and it's familiar to our staff and our patrons. It fits into the workflows we've already established."
To learn more about RapidILL and Rapido – or to request a no-obligation meeting with an expert – visit 
Watch the full Library Journal/ProQuest webinar on resource sharing
agosto 23, 2021