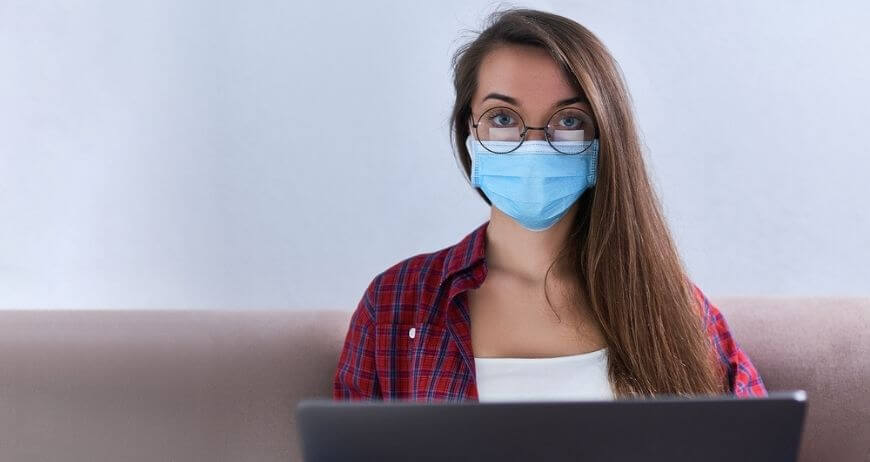 Dani Guzman, Ex Libris
In part two of our series on the current dynamics of academic research, we will take a look at how researchers perceive the level of support they receive from their institutions during COVID-19 and what areas they struggle with most.
As in our previous post, our information comes from a detailed report commissioned by Ex Libris and carried out by the Alterline research agency. The study included a survey of over 300 researchers in the US, the UK and Australia from a range of disciplines, including both the humanities and the sciences.
While researchers report receiving less general support this year as compared to 2019, and feel they are laboring under administrative burdens, they nonetheless express satisfaction with institutional support for remote working. Both of these statistics are likely reflective of the unique constraints faced by universities as a result of the COVID-19 pandemic.

Researchers said they face a significant managerial burden.

Research Offices and Libraries Scale Back Support in the Wake of COVID-19
Both the research office and the library often play key roles in a researcher's professional life. The level of support they receive from these branches of their institution can therefore be a significant factor for their success.
According to our 2020 report, 62% of researchers said they were satisfied with the level of support they received from their institution's library. This is a drop of 17 percentage points in comparison with a similar study conducted in 2019.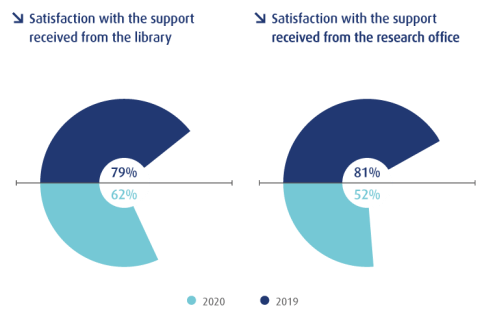 Regarding the research office, the decline is even more pronounced. In 2019, 81% of researchers surveyed reported satisfaction with the support they received from the research office. However, in 2020 that dropped to just 52%.
Administrative Burden on Researchers
In addition to describing a drop in support from those key departments, researchers said they face a significant managerial burden. More than one in five researchers reported that over half their time is dedicated to research administration alone.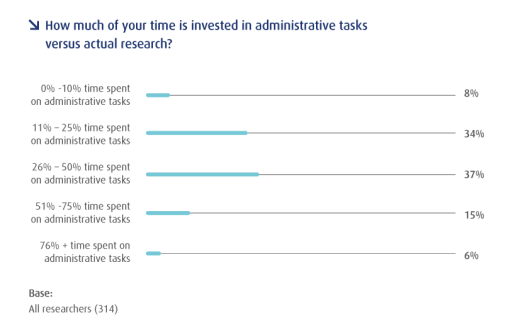 We believe the researchers' responses to the survey questions are, in part, a reflection of the real-world impact of COVID-19 on academia. Institutional resources are shrinking, research priorities are shifting, and there is a renewed focus on basic operational needs. As a result, support services are less able to assist researchers due to competing priorities and novel demands, while much of the normal administrative burden falls on the shoulders of the researchers themselves.
Remote Work and Institutional Support for Researchers
While the percentage of researchers expressing satisfaction may have dropped sharply, according to our 2020 survey, the majority still feel supported by both the research office and the library.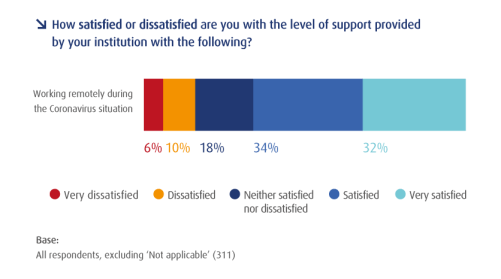 Moreover, researchers said they are receiving vital assistance in core areas where they believe the research office and library should be contributing. In the research office, this means members are contributing more heavily to helping researchers find and apply for funding, and, to a lesser extent, monitoring the impact of their work. The library, meanwhile, is helping more with depositing publications to institutional repositories and open access compliance.
Regarding remote work, which obviously increased dramatically and suddenly in 2020, researchers in academia are broadly satisfied with the support provided by their institution. However, they also noted that more could be done to streamline the process during this period.
In addition to its impact on researchers, the COVID-19 pandemic has highlighted other working relationships within the research university. In our next blog, we will check out the data on collaboration between the research office and the academic library.
For more on any of these topics, read the full Ex Libris-Alterline study here.
septembre 17, 2020