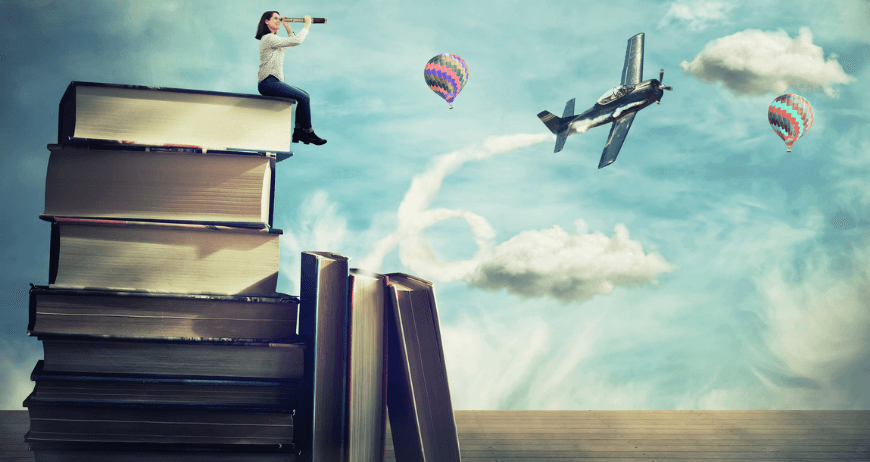 Barbara Rad-El, Senior Librarian, Ex Libris
In the first of our deeper dives into challenges faced by small and medium academic libraries, we'll take a look at what it means to have relatively few staff and how libraries might overcome this limitation. Generally, the effect is increased demands, pressures and strains on librarians to provide the same service levels as their colleagues at larger institutions, but with fewer resources.
Many Hats, Not Much Time to Wear Them
Librarians at smaller institutions often find themselves having to take on multiple roles, some of which are outside the job description of their colleagues elsewhere. The various "hats" they wear might include library director, budget manager, research librarian and copyright manager. However, they may also be called upon to coordinate student services and negotiate with external vendors, as well as to become the de facto event planner, emergency coordinator and even team cheerleader. Each of these jobs might be a distinct position at larger institutions, with some of them not even handled by the library.
For some librarians, especially those dependent on on-premise library management technology, another responsibility they have is ensuring that their systems are maintained and upgraded. In practice, they are heavily dependent on in-house or external IT support, which they have to request and then coordinate. For librarians, this amounts to managing the management system, rather than managing the library.
Librarians with such wide-ranging tasks often develop strong relationships with their administrators, students, faculty, and other institutional staff. However, these open doors rarely translate into an increase in human or material resources, no matter how much good will is built up over time.
With few personnel trying to complete so much, all the time, librarians are often unable to provide students and faculty the support they would have liked to give them. Some support services may therefore be simply not offered at all, while others may not be effectively provided in a timely fashion. Instead, librarians find their attention taken up by routine managerial and circulation processes.
Finally, as a practical matter, fewer library staff may mean shorter library hours. While restrictions due to the current global pandemic may have forced many libraries of all sizes to restrict physical access and hours, as they begin to reopen, the lack of available librarians at smaller schools will become more of an issue.
A Solution Waiting in the Cloud
Ex Libris Alma, the only unified library services platform in the world, is a key tool for small and medium libraries in resolving challenges arising from staff limitations.
As a unified cloud-native platform, Alma lifts the burden of maintenance and upgrades to on-premise library management systems. With no local hardware or software, libraries need not regularly involve the IT team or wait for their support. Instead, librarians can devote more of their time to delivering services to the community.
Another aspect of the robust Alma platform that frees library staff to focus on supporting student life, academic teaching, and research is its centralization. Alma is a unified suite for the consolidated management of print, electronic, and digital resources. With a single interface for just about everything in their collections and for their service workflows, librarians save themselves and their patrons time and effort.
Alma's end-to-end management workflows are further streamlined with comprehensive automation of routine library activities traditionally dependent on manual activity. In addition to saving time, such automation eliminates the risk of human error, allows one person to quickly complete an array of tasks, and ensures a clear record of all library activities. Alma's automation includes timely notifications to patrons and librarians regarding the status of requested resources, as well as automatically triggered real-time guidance for users.
All of Alma's time- and labor-saving innovations are important to helping a small library accomplish more with fewer people. But there is yet another way to overcome that challenge – expanding the circle of human resources you can call on.
Alma's centralization and cloud-based technology also facilitates better communication among staff, between staff and patrons, with other departments, and across external networks. In addition, Alma easily integrates with institutional and third-party systems, streamlining a host of common library management and student support processes. These can include library collaboration with the research office for research-related processes, with professors for creating course lists, and with other libraries across the street or on the other side of the world.
Another step smaller libraries can take as a force multiplier is joining a consortium or a virtual knowledge-sharing community, such as the global community of Alma users. Hundreds of librarians, institutions of all sizes, and Ex Libris personnel pool their efforts, and share their experiences, best practices, and expertise to help each other reach their goals.
Freeing Librarians and Building Better Libraries
Alma provides precisely the infrastructure, workflows and support needed to meet the challenges many libraries face due to limited staff numbers. The Ex Libris services platform frees librarians of unnecessary burdens, increases their capabilities, and gives them the tools to expand their circle of collaborators.
In our next post, we'll go from looking at the role of librarians in small and medium-sized libraries to that of collections and the management system itself. They have a critical impact on the academic library and go to the heart of its mission.
Download our Ebook to learn how 1,800 institutions across the globe are using Alma to provide patron-centric, knowledge-focused services while focusing on their library's strategic goals.
This blog post is part of a series exploring the typical challenges of small and medium academic libraries today – and how they can tackle them. To read and explore more blog posts in the series, please make sure you visit:
Part 1: The Big Challenges of Small Libraries
Part 3: Finding a Force-Multiplier for Collections and Management