Collection Plus

So your users won't miss a thing
With the "Collection Plus" package, your library will harness the power of the library community.
Ex Libris Rapido, as part of the package, will turn your resource-sharing initiatives into a truly outstanding experience by creating a frictionless discovery-to-delivery experience.
Digital Asset Management will ensure that your special and digital collections are an integral part of your library workflows.
I'm interested in the Collection Plus package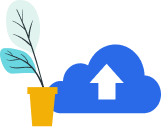 Collection Plus package includes: