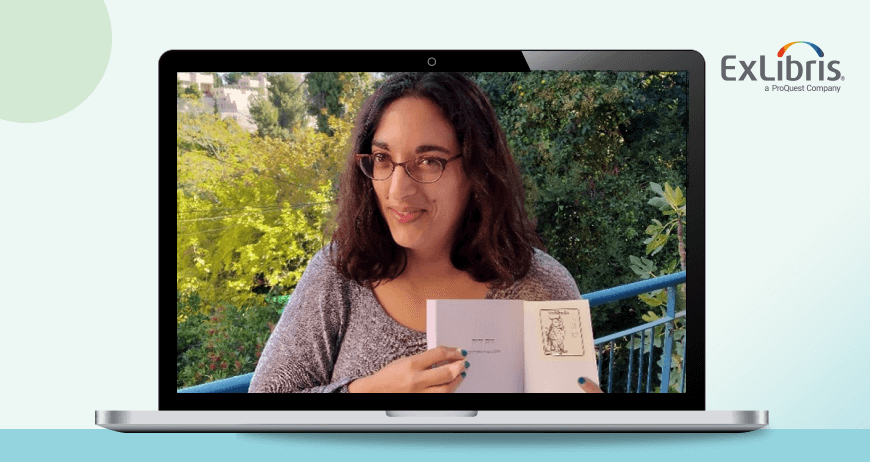 My name is Lili Daie. I am a die-hard science fiction & fantasy geek (also a Die Hard fan), with a love of pop-culture and its world of references and intertextuality. I've been writing sci-fi & fantasy ever since I can remember, and if I'm not working (and sometimes even if I am), you're likely to find me reading, watching, or talking about a book, movie or TV show – from giving talks and participating in panels in sci-fi conventions, to hosting an Ex Libris employees movie-club about Ghost Busters.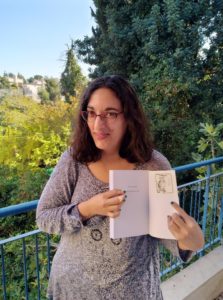 Me with my Ex Libris (on a sci-fi anthology containing a story of mine)
It probably didn't hurt that I grew up across the street from the local library, and that the librarians there were kind and sweet and kept all the new sci-fi books for me before placing them on the shelf. Some of my happiest childhood memories are in that library, surrounded by books and booklovers, which may have had something to do with my becoming a librarian. While I took a detour to get my BA in communication studies and my MA in Cognitive Neuroscience, I went back to my first love and got my librarian diploma, allowing me to get a dream job: opening huge boxes of books and finding out what's inside! Also getting those books to the public and other such details.
I joined Ex Libris 7 years ago as a support analyst for Alma, and later as part of the Professional Services team. I now combine my passion for books, love of libraries and interest in technology as the Business Analyst for Alma Fulfillment, Resource Sharing and User Management.
I also volunteer as product manager for an app being developed in the Coda project, helping to develop an intuitive, simple and free app to help people manage their medical information (those of you who read Asaf Joseph's blog may remember this project – we're working on this app together, having been introduced to Coda by Ex Libris).
I try to use all the things I've learned from our customers over the years, as well we my own experience working at a library, to design easy-to-use, helpful features. I also try to follow Alma-L as much as I can (it's so active!) to learn how librarians use our system and learn from that for future designs. I like the challenge of finding the best combination of the ideal workflows I can envision with the limitations of the actual technology available in the real world.  I very much like being a part of this international community of librarians (which I've written about before), helping spread knowledge, meeting other librarians and getting to visit libraries around the world (pre-2020…). I hope we'll have the opportunity to meet in person again safely soon!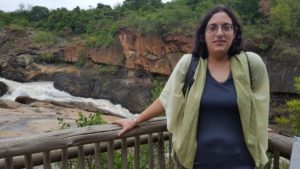 Visiting University of Mpumalanga's Library pre-2020, where the awesome staff took me to see the sites after their Alma workshop